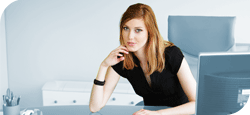 Read What Is Happening Now.
PLAZOO is not a conventional search engine, PLAZOO shows you what the whole world is thinking right now. It is all about reviews, opinions, events, companies, or maybe you.
| | |
| --- | --- |
| | Hot Searches |
Democrats

Brexit

Trump

Impeachment

Transfer News

China

Euro 2019

Real Estate

Opinion

Jobs
Hot news by Plazoo - all categories - Norwegian

...no quo!

Nice!

Lars Tvede: Iværksættermantraet "move fast...

Borduurpakket " HERTENKOP " NIEUW !

Corbyn varsler sin afgang som Labour-leder efter...

Video: B'n'M Poles Pro Joel Harris...

Julekoncert med Conquerors

Forsker: Klimalov er ambitiøs men efterlader...

Forbrugerne har flere penge - men julegaverne...

Rigmand Elon Musk frikendt for at ærekrænke...

Vild jobrapport slår alle spådomme: 266.000 nye...

Direktør gennem 22 år i møbelvirksomheden Fritz...

"I min verden har jeg altid været meget...

MP Pension til Coloplast: I år har vi fået endnu...

Pardon Our Dust

Again?

Roland B. Headley Jr.

What's it like?

It's a start.

Remind me.

People are busy.

He doesn't know

Go!

The continuing tweets of Roland B. Hedley.

...would be great.

Sommerspecial: En rigtig mand

Sommerspecial III: Abekat – et lille dyredigt til...

Et kosteligt syn

Botanisk Have m.m.

Besøg af spurvehøgen

Små notesbøger og dagbog

Besøg af to fasaner

Alt det der fungerede #1

Nu, for 3 år siden

Fra ingenting til noget

Identificér dine behov i øjeblikket

Med små børn er det svært at have et stilet hjem

Sig ja til ting der virker skræmmende og mærk...

Drop kopivarer og invester i ægte design