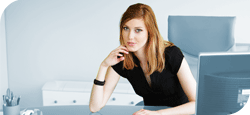 Read What Is Happening Now.
PLAZOO is not a conventional search engine, PLAZOO shows you what the whole world is thinking right now. It is all about reviews, opinions, events, companies, or maybe you.
| | |
| --- | --- |
| | Hot Searches |
Democrats

Brexit

Trump

Impeachment

Transfer News

China

Euro 2019

Health

Dow Jones

Jobs
Hot news by Plazoo

Trump: New trade deal with Canada, Mexico to...

Raspberry Pi 4: Chronicling the Desktop...

Video: Cafe Moment Vol 12

Back Street Girls' Jasmine Gyuh Launches...

UN report warns ISIS is reasserting under new...

The Point: How 1 lawmaker is exposing the...

House readies vote to repeal Iraq war...

Trump's attacks against Bolton highlight...

OpenX's Tim Cadogan To Take Over At GoFundMe

Talks due in bid to avert home help strike over...

Parts of NCT test suspended over safety checks on...

Democratic Sen. Manchin says Hunter Biden is...

With days until Iowa, Dems in knots

Trump Senate impeachment trial live updates:...

White House told Bolton to remove classified...

Review: $700 is too much for Linksys...

Galaxy S20's imminent arrival doesn't...

Use Emacs to get social and track your todo list

Do travelers want to "access" or...

Video: REEL WORLD Vol.4 – #47 Alex Neal (Uk)

Video: Bike2Boat Norway

Giuliani: John Bolton is a...

Battle over fishing looms ahead of Brexit trade...

Homeless figures show record monthly drop of 717...

2020 is the year of the customer - Surfline...

3 Nigerian stowaways land in Ghana instead of...

Openly Acknowledging Social Inequalities

Quantum logic spectroscopy unlocks potential of...

Ticket #49321 (provide standard pagination links...

Space traffic is surging, and critics worry there...

Man dies after fall into grain bin at Stearns...

Polk County removed a Somali mother's kids....

1 simple step could help election security....

7 open source desktop tools: Download our new...

Pentagon Says 50 U.S. Troops Diagnosed With Brain...

Some 6,000 migratory birds die mysteriously in...

Impeachment state of play: What McConnell's...

Red state Democrat says he's open to having...

Trump highlights trade win amid impeachment