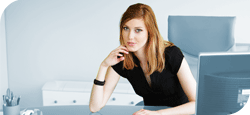 Read What Is Happening Now.
PLAZOO is not a conventional search engine, PLAZOO shows you what the whole world is thinking right now. It is all about reviews, opinions, events, companies, or maybe you.
| | |
| --- | --- |
| | Hot Searches |
Politics

Brexit

Trump

2020 Elections

Liverpool FC

China

corona virus

Health

Dow Jones

Jobs
Hot news by Plazoo

Mike Bloomberg is ready to move on from his first...

Largest ever cadet class commissioned

Video: 20º Aniversario TVi

Video: 2020 INTRODUCTORY FILM

Mixed Vegetables' Ayumi Komura Launches New...

The World is Still Beautiful Manga Ends in 3...

Changeset (47333): Build/Test Tools: Improve...

Amazon Starts Selling Used Bird Scooters

Partey's father donate replica jersey to...

Match Report: Bechem United 2-1 Liberty...

Akufo-Addo is a threat to Ghana's democracy –...

SOTN2020: Angry Frimpong Boateng snaps at...

SOTN 2020: You just walked out on your 2020...

Election 2020: Bawumia is my running mate –...

California lawmakers expected to apologize for...

Strike slavery clause from Minnesota's...

Becker recycling plant fire burns for 3rd day

Fact-checking the contentious Democratic debate

US and UK accuse Russia of major cyber attack on...

Chaldean Bishop of Aleppo Hopeful About...

Roger Stone jailed for lying to Congress...

Your Politics: Dáil swings back into action

Tipperary woman on winning streak on lottery show

Video: First look at Flex Drive 3D with Aaron...

Death End re;Quest 2 Game Heads West in 2020

22/7 +α Manga Ends With 2nd Volume

Saki Aikawa Launches Black Marriage Manga on...

Golden Kamuy Manga Goes on 1-Week Hiatus Due to...

Changeset (47328): REST API: Don't assume...

Ticket #48785 (REST API:...

Ticket #49484 (Add option 'OR' to...

Ticket #49485 (Make Travis CI builds pass for all...

Changeset (47331): Build/Test Tools: Merge some...

Changeset (47332): Build/Test Tools: Merge some...

Klobuchar calls out Buttigieg for losing past...

VW, Toyota to begin operations in April 2020 -...

Ghana's sanitation has 'improved',...

'I've fought corruption...

'The Boatman's Daughter' dips...