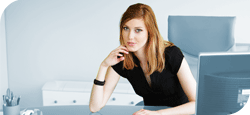 Read What Is Happening Now.
PLAZOO is not a conventional search engine, PLAZOO shows you what the whole world is thinking right now. It is all about reviews, opinions, events, companies, or maybe you.
| | |
| --- | --- |
| | Hot Searches |
Politics

Brexit

Trump

2020 Elections

Liverpool FC

China

corona virus

Health

Dow Jones

Jobs
Hot news by Plazoo

Changeset (48306): REST API: Make multi-typed...

Ticket #50300 (Multi type on args properties...

Ticket #45486 (Docs: Correct the inline...

Changeset (48308): REST API: Remove specific...

Ticket #50562 (REST API: Remove special-cased...

Aniplex USA to Release Persona 5 the Animation...

Manga Planet Licenses Kia Asamiya's Silent...

Trump doubles down on divisive messaging in...

Changeset (48304): Login and Registration: Hide...

Tickets #40605,​41514 batch updated

Changeset (48305): Login and Registration: Set a...

Ticket #47411 (Build tools, WPCS: disable line...

Trump defends US history, blasts 'radical...

Kavanaugh denies request from Illinois...

Guilfoyle,Trump Jr. 's Girlfriend, Tests...

Changeset (48298): Docs: Replace `@returns` tag...

Changeset (48299): Customize: Correct the check...

Changeset (48300): REST API: Only validate the...

Ticket #50189 (Only validate format if type is...

Ticket #50561 (Links Widget display: Image alt...

Changeset (48303): Login and Registration: Remove...

Military flyovers scheduled over four cities for...

Justice Kavanaugh denies emergency request from...

At UN Human Rights Council, 53 countries back...

Montreal's Otakuthon to Hold Virtual Event...

Bakugan: Battle Brawlers, Bakugan: Battle Planet...

Video: Allt a' Chaorainn Scotland

Video: Family Paddling Trip on the Rideau River |...

The Point: The 28 most outrageous lines from...

Montana's Greg Gianforte suspends in-person...

National Park Service staff working Mount...

Gardaí appealing for help to trace missing toddler

WHO discontinues Covid-19 malaria drug treatment...

Changeset (48295): Script Loader: Add id...

Changeset (48296): Media: Add `heic` extension to...

Ticket #50559 (Facebook video embedding) created

Ticket #50560 (recently installed plugins) created

Trump gives optimistic Independence Day message,...

Biden calls for America to tackle 'systemic...