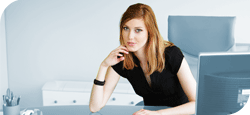 Read What Is Happening Now.
PLAZOO is not a conventional search engine, PLAZOO shows you what the whole world is thinking right now. It is all about reviews, opinions, events, companies, or maybe you.
| | |
| --- | --- |
| | Hot Searches |
Democrats

Brexit

Trump

Impeachment

Transfer News

China

Euro 2019

Real Estate

Opinion

Jobs
Hot news by Plazoo

Ticket #48906 (Twenty Twenty: Add context for...

14 New Manga Launch on LINE App Including...

Crunchyroll Posts 41-Minute Documentary Video for...

Video: The Kayak Fishing Show with Jim Sammons...

Video: How A Kayak Is Made + Native Slayer MAX...

Linux Mint 19.3 "Tricia" Beta Available To...

US Fertility Rate Hit Record Low In 2018

Hello, Privilege. It's Me, Chelsea.

Karen McDougal, Who Says She Had Affair With...

Despite Common Core Promises

Pete Buttigieg Volunteered for the Homophobic...

Camille Paglia: The Death of the Hollywood Sex...

Frail-looking Harvey Weinstein, 67, hobbles out...

Lena Dunham's New HBO Series Will Explore Teen...

The Overhyped College Dropout 'Scandal'

Supreme Court temporarily blocks Trump...

Policy think tank calls for passage of...

Government urged to help end violence against...

Don't bath your teenage girls - Police cautions...

CSIR-Scientists introduce three improved rice...

Construction work to begin on Gwira...

Central Region records five percent increase in...

I eat local rice with my wife – Akufo-Addo

'Akufo-Addo is in competition with Colonial...

Kwadwo Asamoah makes injury return for Inter Milan

New Vulnerability Lets Attackers Hijack VPN...

Pelosi's daughter says speaker is telling...

Here is what we know about the US...

Pennsylvania state rep accused of stealing $500k...

Trump to 'temporarily hold off'...

Fact-checking Rudy Giuliani's newest...

Planting for Food and Jobs achieving considerable...

NDC celebrates farmers, promises "better tomorrow"

Black Princesses draw bye in 2020 U20 AFCON...

Fit-again Daniel Agyei gearing up for Juventus...

5 cool terminal pagers in Fedora

Charges considered in apparent overdose death of...

ORESAMA Performs Zashiki-Warashi no Tatami-chan...

Teenage motorcyclist dies following Dublin road...