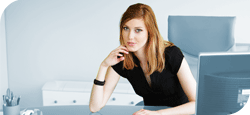 Read What Is Happening Now.
PLAZOO is not a conventional search engine, PLAZOO shows you what the whole world is thinking right now. It is all about reviews, opinions, events, companies, or maybe you.
| | |
| --- | --- |
| | Hot Searches |
Israel

Bitcoin

Biden

China

corona virus

Health

Dow Jones

Jobs
Hot news by Plazoo

Senate passes bill to award Congress'...

How to Install KVM/QEMU on Manjaro/Archlinux

Kids are starting their third Covid school year....

Biden nominates Khizr Khan, a Gold Star father...

DeSantis and other GOP 2024 prospects target...

The pandemic turning point the White House...

6 Best Mail Transfer Agents (MTA's) for Linux

How to use Lynis Linux Security Audit Tool on...

Dealing with burnout in open source

Armadillo matrices via NumPy array and Python...

Tales from the field: A system...

Sinema strikes big bipartisan infrastructure deal...

4 cool new projects to try in Copr from July 2021

The week in 14 headlines

Biden administration sues Texas over Gov....

How to Install MariaDB Server on Rocky Linux 8

Georgia Republicans inch closer to a takeover of...

Senate confirms Biden's pick to serve as US...

What do we call post-modern system administrators?

Fact-checking RNC false tweet about Surgeon...

Biden to accept award from Kosovo on behalf of...

Young people to Schumer: 'Eliminate the...

Biden says Western wildfires demand 'urgent...

Senate votes to move ahead on trillion-dollar...

Audit push by Pennsylvania GOP lawmaker hits...

Justice Department advises Biden administration...

Trump to DOJ last December: 'Just say that...

Tootle – GTK client for Mastodon

Job Postings In The UAE Have Increased By 148%...

US Hotel Revenue Per Available Room Surpasses $100

Biden to discuss new sanctions on Cuban regime...

Democrats scramble to pass extension to eviction...

Fact-checking Biden's claim on mask...

3 Useful Tips on How to Use History Command in...

How to Use lsof Command in Linux to List Open...

ATC 330: Sports Drink Rundown, Training...

LOTTE Hotels & Resorts Gains Foothold In...

Your Dream Vacation Is Closer Than You Think: 7...

Sands Announces 2021 Drop By Drop Project Grant...