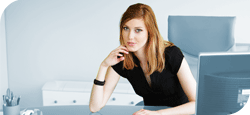 Read What Is Happening Now.
PLAZOO is not a conventional search engine, PLAZOO shows you what the whole world is thinking right now. It is all about reviews, opinions, events, companies, or maybe you.
| | |
| --- | --- |
| | Hot Searches |
Politics

Brexit

Trump

2020 Elections

Biden

China

corona virus

Health

Dow Jones

Jobs
Hot news by Plazoo

US sanctions Russian government institution tied...

We asked viewers what they thought of the final...

McConnell moves to shut down debate on Barrett...

Trump makes return to much-changed Mar-a-Lago

Changeset (49288): Posts, Post Types: Set better...

Ticket #49319 (Admin triggered download of...

Ticket #51615 (Twenty Twenty-One Customizer:...

Ticket #45516 (Auto Draft title issue for custom...

Changeset (49290): Toolbar: Keep IE 11 scrollbar...

Ticket #48545 (Avatar icon on the dashboard goes...

Ticket #51616 (The Alt Text...

From pandemic to postal problems, overseas voters...

Biden's early White House transition plans...

Trump claims Biden disrespected Obama with...

In Rust Belt states, data could make the...

Minneapolis residents ask City Council to reduce...

Biden's claim Americans didn't lose...

McEnany: Trump hasn't asked DOJ to...

Dr. Cameron Webb: Treating COVID patients,...

AOC slams Republicans for using nicknames to...

Video: ACA Virtual Conference 2020 - Strategic...

Video: ACA Virtual Conference 2020 - Hosting...

Video: Quick Step Binding questions answered

Video: How to Order a TRAK 2.0 Immersion Bundle...

Video: What's Up with Folding Kayaks?

Quibi's Last Day Likely December 1st

Whose Data Is It Anyway? | By Marianna Sigala

A Dog-Eat-Dog Business, Part 4 - The Life of a...

STR: September 2020 Central/South America Hotel...

US joins countries with poor human rights records...

Ticket #51609 (Auto update remove custom API data...

Ticket #51610 (Bump Akismet (5.6 Edition)) closed

Ticket #51611 (Escape echoing Core functions)...

Ticket #51612 (`render_block_data` for nested...

Ticket #51613 (Error thrown on login page) created

Changeset (49283): Administration: Better...

Ticket #50686 (UI issue on nav-menus.php) closed

Changeset (49284): Administration: Unify search...

Ticket #37353 (Unify look and feel of search...