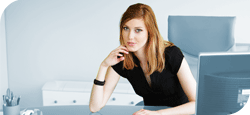 Read What Is Happening Now.
PLAZOO is not a conventional search engine, PLAZOO shows you what the whole world is thinking right now. It is all about reviews, opinions, events, companies, or maybe you.
| | |
| --- | --- |
| | Hot Searches |
Politics

Brexit

Trump

2020 Elections

Liverpool FC

China

corona virus

Health

Dow Jones

Jobs
Hot news by Plazoo - Newspapers & Media - Spanish

Ticket #49491 (Escape command arguments of...

Sports minister to lose Atwima Mponua seat to...

19-year-old arrested for kidnapping 9-Year-Old

Asante Kotoko complete signing of Kwame Opoku...

Bechem United lose star defender Seth Sowah to...

Bce, Lane: 'Fase tassi bassi temporanea,...

Resident Evil: Resistance Game Reveals 2 New...

Video: Pelican Strike 100NXT Sit-on-Top Angler...

Schumer described Trump's proposed budget...

Azimut: guidance 2020 realistica, Mediobanca alza...

French sports minister urges abuse victims to...

DHS bans New Yorkers from Global Entry and other...

USA: prezzi alla produzione frenano a novembre,...

Real Valladolid coach praises Mohammed Salisu...

Minister says he respects Walsh's decision...

Ticket #48867 (error: Ha fallado la...

General access login problems. Resolved 09:00 18...

Se busca bastón barato

Will Windows 10 really make your laptop battery...

Squashed quantum dots solve a multi-faceted...

Viral fossils reveal how our ancestors may have...

School Lunch Fairy Establishes in South Florida

Bitter harvest as dry spell squeezes sugar cane...

Conciertos en la Feria de Albacete. Música

Precio de la Gasolina

Feria del Caballo. Cabalgata Ecuestre y Paseos de...

Cartelera de Cine de Albacete

Venta de Entradas Caja Castilla la Mancha CCM

Actualidad Taurina Albacete

Ofrenda de Flores a la Virgen de los Llanos....

Todos los eventos musicales. Feria de Albacete

Carpa Viva la Feria de Albacete 2016

Holding Village Builders Bring Home Multiple MAME...

Rea on losing perfect record: We can t complain...

SugarCRM recibe nuevos premios al mejor software...

Actualización a WordPress 2.6.2 por fallo de...

Nueva versión CMS MadeSimple 1.4.1