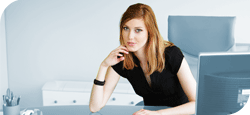 Read What Is Happening Now.
PLAZOO is not a conventional search engine, PLAZOO shows you what the whole world is thinking right now. It is all about reviews, opinions, events, companies, or maybe you.
| | |
| --- | --- |
| | Hot Searches |
Democrats

Brexit

Trump

Impeachment

Transfer News

China

Euro 2019

Real Estate

Opinion

Jobs
Hot news by Plazoo - Headlines - Dutch

Sydney Knox students missing with parents after...

Sydney Knox students missing with parents after...

PERSBERICHT: Correction: Nyrstar: Resultaten van...

PERSBERICHT: Nyrstar: Resultaten van de...

PERSBERICHT: Nyrstar: Publicatie van de eerste...

New semester, new efforts to fight student hunger

Celstraf voor overvallen in Amersfoort

EU lanceert nieuw e-certificeringssysteem voor...

Voormalig burgerraadslid Geldermalsen veroordeeld...

Tbs met dwangverpleging voor man die 13-jarige...

De Rechtspraak in 2016 in vogelvlucht

Frits Bakker: Kleed strafrechter niet verder uit

Belangrijke ontwikkelingen in 2016

Grondwet bij de tijd: e-mail ook onder briefgeheim

Raad van State stelt vragen aan Europees Hof over...

Recreatiepark Duinoord mag zijn deuren openen

10 jaar cel voor seksueel misbruik van dochter en...

Europese privacytoezichthouders publiceren opinie...

Man uit Hattem bestraft voor veroorzaken...

Celstraf Epenaar voor misbruiken stiefdochter

Apeldoorner veroordeeld voor brandstichting GGNet...

Fors meer vreemdelingenzaken voor rechter

Lawyers for Lawyers Award voor Thaise advocaat...

Bijna 12 jaar cel voor het doden en in stukken...