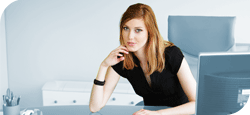 Read What Is Happening Now.
PLAZOO is not a conventional search engine, PLAZOO shows you what the whole world is thinking right now. It is all about reviews, opinions, events, companies, or maybe you.
| | |
| --- | --- |
| | Hot Searches |
Politics

Brexit

Trump

2020 Elections

Liverpool FC

China

corona virus

Health

Dow Jones

Jobs
Hot news by Plazoo - Blogs - Dutch

The Wonderful 101 komt 22 mei

De eerste 20 minuten van Ori And The Will Of The...

Ajax mist Ziyech in cruciale Europa League-return

Maak je eigen personage in Animal Crossing: New...

Manchester City tekent officieel beroep aan tegen...

'PSV wil Lammers belonen met nieuw en...

Sharapova heeft tenniscarrière beëindigd

Politie blundert en presenteert onschuldige man...

Fuser laat je dansen

Platinum Games werkt aan 'Project GG'

Structureel dierenleed bij eendenslachter...

Ubisoft stelt grote update Ghost Recon Breakpoint...

'Shadow of the Colossus en Sonic Forces in...

KNVB wekt onbegrip met VAR-keuze: "De...

Derksen begrijpt er niets van en haalt uit naar...

NASCAR-coureur Logano wint op het nippertje in...

Duitse coronapatiënt niet ziek tijdens verblijf...

Provincie Noord-Holland: religieus erfgoed...

Kunstwerken van Slotervaartziekenhuis naar...

Politie onderzoekt overlijden Karin Grijpstra

Geldkoerier in Amsterdam aangehouden

WK shorttrack uitgesteld, mogelijk afgelast...

EA verbant FIFA pro streamer

SnowRunner komt met trailer

Dota Underlords komt met season one trailer

Amokmaker slaat politieman in het gezicht

Als ik de baas zou zijn van het journaal ...

Dansende messentrekker Rotterdam aangehouden

Batman en Shantae naar Games With Gold in maart

One Punch Man: A Hero Nobody Knows launchtrailer

Xbox One-versie van Cyberpunk 2077 krijgt gratis...

Code Vein 'Frozen Empress' DLC komt...

Samurai Jack: Battle Through Time aangekondigd

Verstappen elke dag in actie in tweede testweek

Wilders eist meer openheid Bruins over coronavirus

Man (59) overleden na botsing met hond

Partner Halsema accepteert alsnog straf,...

FOK! Wat een weer: meer van hetzelfde

Twee verdachten ontvoering Eindhoven aangehouden