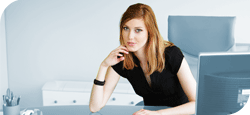 Read What Is Happening Now.
PLAZOO is not a conventional search engine, PLAZOO shows you what the whole world is thinking right now. It is all about reviews, opinions, events, companies, or maybe you.
| | |
| --- | --- |
| | Hot Searches |
Politics

Brexit

Trump

2020 Elections

Liverpool FC

China

corona virus

Health

Dow Jones

Jobs
Hot news by Plazoo - Health - Dutch

Subsidie voor onderzoek naar oud medicijn als...

Fysiotherapie net zo effectief als een...

Ouders hebben moeite met kindermarketing

Cadeaubon helpt bij stoppen met roken

Nederlands kankeronderzoek bundelt krachten

Nederlanders bewegen te weinig

De Persgroep neemt Independer over van Achmea

Vruchtendrinkpakjes voor kinderen bevatten...

Roken en alcoholgebruik onder MBO- en...

OHRA zorgpremie 2019

Zorgpremie CZ basisverzekering 2019

1 op de 12 jongeren is psychisch ongezond

Gemakkelijker een psycholoog of psychiater vinden

Menzis houdt premiestijging 2019 beperkt

Zorgpremie Zilveren Kruis zorgverzekeringen 2019

Slim meetapparaatje voorspelt diabetes, hart- en...

UMCG start met een onderzoek naar het risico op...

Nederlanders zoeken vaker informatie over...

UMCG start onderzoek naar tevredenheid vrouwen...

Microbioom heeft directe invloed op...

'Creëer aparte commissie voor ingewikkelde...

Het geweten verdwijnt uit zicht in het...

Een contract voor 4 jaar: niet vast, niet flex,...

Op de antroposofische mbo doet iedereen mee

Oost-Europese braindrain splijt Europa

Waarom zou je elke gedachte die bij je opkomt...

Aap moet weer bang worden voor mensen

Het Dagelijks Bestaan wacht onzekere toekomst

Middeleeuwse kinderen zochten al naar (rotte)...

Het gezin is een vierkoppig monster

De geheime marathon van Teheran

Alkmaar gaat Amsterdam achterna

'Ik heb de oude cap van een vriendin laten...

Naar de Kaukasus: Ben ik wel fit genoeg?

De puinhoop van onze plannen

In de woonkamer van het scheidingshuis voelde ik...

Echt. Ik ga nog maar één ding tegelijk doen

Een rustige paasnacht in vol Amsterdam

Veilige en open cultuur een vereiste voor goede...