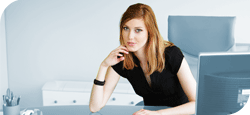 Read What Is Happening Now.
PLAZOO is not a conventional search engine, PLAZOO shows you what the whole world is thinking right now. It is all about reviews, opinions, events, companies, or maybe you.
| | |
| --- | --- |
| | Hot Searches |
Israel

Bitcoin

Biden

China

corona virus

Health

Dow Jones

Jobs
Hot news by Plazoo - IT Blogs - Spanish

(Bug ipa/97575) (11 Regression) ICE in...

(Bug ipa/97575) (11 Regression) ICE in...

Multifuncional HP Deskjet 2050 (antiga) não...

(Bug c++/97388) New: constexpr evaluator...

LXer: The Bash Special Characters You Should Know...

(Bug c++/96805) (10/11 Regression) ICE:...

Hola que tal Soy Novato en este foro

LXer: An introduction to Kubespray

(Bug target/95646) arm-none-eabi function...

Configurando a timezone no Debian 10

LXer: Sysadmins: How to you think about...

NVIDIA e Debian 10: resolvendo o problema com...