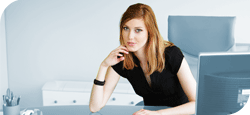 Read What Is Happening Now.
PLAZOO is not a conventional search engine, PLAZOO shows you what the whole world is thinking right now. It is all about reviews, opinions, events, companies, or maybe you.
| | |
| --- | --- |
| | Hot Searches |
Referendum

Brexit

Trump

Clinton

Transfer News

Copa America

Euro 2016

Real Estate

Opinion

Jobs
Hot news by Plazoo - For adults - Spanish

Cosas a tener en cuenta a la hora de incorporar a...

AdTech: seguimiento online y publicidad basada en...

Vermibus – Unveiling Beauty

¿Destruirías la experiencia de tu producto por tu...

LA VIÑETA ADAPTADA

LA VIÑETA ADAPTADA

¿Te has parado a pensar alguna vez por qué haces...

Cómo funciona PayPal y cómo puedes pedir que te...

Cronica londinense (aka: Hugh Laurie, baby!)

I am sher-loca

London Film and Comic Con 2014

Cuestión De Escala (#MILENIO @NoticiasNavarra)

lacerante de belleza: Los viajes del viento (Ciro...

Bloomsday

No, no es una bebida mortal

Emma Stone responde al adolescente que la invitó...

Preguntas y respuestas

«Todos los niños robados son también mis niños»....

Beowulf, un tebeo para chicas