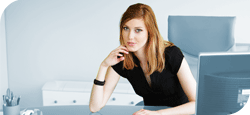 Read What Is Happening Now.
PLAZOO is not a conventional search engine, PLAZOO shows you what the whole world is thinking right now. It is all about reviews, opinions, events, companies, or maybe you.
| | |
| --- | --- |
| | Hot Searches |
Politics

Brexit

Trump

2020 Elections

Biden

China

corona virus

Health

Dow Jones

Jobs
Hot news by Plazoo - Sports - Spanish

Kitzbühel lanza forfaits de esquí de madera y...

Aprobada una inversión de 15 millones para la...

Petición para salvar la estación de esquí de...

Blake Leeper: Paralympian loses Cas appeal to use...

N'PY divide su forfait de temporada de...

Escándalo en Italia al repetirse en Cervinia las...

Saint Lary y Font Romeu amplian su dominio...

Fulham 1-2 Crystal Palace: Scott Parker says...

Vallnord – Pal Arinsal organiza su propia feria...

Estocada alemana al turismo de esquí austriaco

Sierra Nevada recibe su primera nevada intensa...

Sierra Nevada publica su protocolo completo...

Valdezcaray busca 10 km más de pistas de esquí...

Este bonito alud se desencadenó en una...

Esquiar en Ordino Arcalís será muy seguro esta...

Forfait Ski Pirineos 20-21: Más ventajas y paga...

Aramón renunciaría al 60% de la ampliación...

Juan Ramón Moreno: un 'infiltrado'...

Juan Ramón Moreno: un infiltrado C trabajando...

La Generalitat estudia crear un tercer carril...

Acceder a la estación de esquí de Sierra Nevada...

La tecnología que nos dejará el coronavirus en...

Port del Comte sigue reforzando su sistema de...

Idre Fjall abre su temporada con esta pista de...

Candanchú inaugura su nuevo estadio de biatlón...

Prohibido hablar en los telecabinas de las...

Las estaciones de esquí suecas esperan una...

Se quema la mayor fábrica de esquís de Europa

Un alud de nieve arrastra a dos esquiadores en...

Atudem nos explica como esquiaremos en esta...

Val Thorens tendrá un dron para rescate y...

Vallnord – Pal Arinsal se prepara para abrir su...

Plano de situación de los nuevos 100 cañones de...

Mikaela Shiffrin se pierde el inicio de temporada...

Despido fulminante de la Secretaria de la FIS,...

Boí Taull pasa a la red de estaciones de esquí de...

El gerente de la estación de esquí de Manzaneda...

Las estaciones de esquí catalanas no aplicarán...

¿Qué limitaciones tendremos para esquiar en...