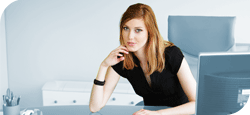 Read What Is Happening Now.
PLAZOO is not a conventional search engine, PLAZOO shows you what the whole world is thinking right now. It is all about reviews, opinions, events, companies, or maybe you.
| | |
| --- | --- |
| | Hot Searches |
Politics

Brexit

Trump

2020 Elections

Liverpool FC

China

corona virus

Health

Dow Jones

Jobs
Hot news by Plazoo - Exchange - English

Foreign investors pull out over Rs 1 lakh cr in...

Coronavirus makes contactless payments inevitable

Sensex soars 1,411 pts as investors cheer...

Interest on small savings schemes set to be cut

Investors become poorer by Rs 14.22 lakh crore

Coronavirus impact: What should the investor buy...

Markets extend fall, Sensex sinks 3,186 points

Stay away from sectors impacted by covid-19:...

Lesson from Delhi riots: Insure your assets

Investor wealth: Rs 19.49 lakh cr wiped out in 4...

First health insurance cover for coronavirus is...

Time ripe for bargain hunting in stocks

CODX / Great News $$$$$ /...

CODX / Great News $$$$$ /...

Will your insurer pay for covid 19 treatment...

Investors get poorer by Rs 7.62 lakh cr as mkts...

Manic Friday to Magic Friday: Investor wealth...

For the markets it's indeed Friday the 13th!

Mkt mayhem wipes off over Rs 11lakh cr investor...

Investments in the time of coronavirus

Market crash wipes out Rs 5 lakh cr in investor...

SBI to invest up to Rs 10,000 cr in Yes Bank

Yes Bank: 4 warning signs retail investors ignored

Investors get poorer by Rs 3.28 lakh cr in mkt...

AMCs bat for investors with Yes Bank redemption...

DGAP-Adhoc: euromicron AG: Spokeswoman of the...

DGAP-Adhoc: flatex AG: flatex AG signs purchase...

DGAP-DD: InVision AG english

DGAP-DD: Siemens Aktiengesellschaft english

Thyssenkrupp: China und USA lassen Zykliker...

DGAP-Adhoc: JOST Werke AG: ???????JOST acquires...

DGAP-Adhoc: capsensixx AG: signs LOI for the sale...

DGAP-DD: Expedeon AG english

DGAP-Adhoc: Henkel AG & Co. KGaA: Outlook 2020

DGAP-Adhoc: Haier Smart Home Co., Ltd.:...

DGAP-Adhoc: secunet Security Networks AG:...

DGAP-DD: Deutsche Grundstücksauktionen AG english

DOKUMENTATION/Einleitende Bemerkungen von...

DGAP-Adhoc: Diebold Nixdorf, Incorporated...