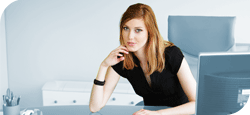 Read What Is Happening Now.
PLAZOO is not a conventional search engine, PLAZOO shows you what the whole world is thinking right now. It is all about reviews, opinions, events, companies, or maybe you.
| | |
| --- | --- |
| | Hot Searches |
Politics

Brexit

Trump

2020 Elections

Biden

China

corona virus

Health

Dow Jones

Jobs
Hot news by Plazoo - Headlines - English

No FIFA 21 Demo

Microsoft Flight Simulator Patch 1.8.3.0

Destiny 2: Beyond Light 'Europa'...

Crysis Remastered versus Crysis Enhanced Edition...

Funny bingo rewards

Tips To Disguise Your Advantage When Gambling On...

Mad Father remake announced

Quantum Error adds Xbox Series version

Bright Memory coming to Xbox Series on November 10

Compact in-vehicle gateway offers flexible power...

Run and gun shooter Mighty Goose announced

GigaBash 'Gigaman' trailer

Ni no Kuni: Cross Worlds animated teaser trailer

Dokapon UP! Mugen no Roulette debut trailer

The Sealed Ampoule for PC launches in 2020

Freedom Fighters on GOG.com

Crash Bandicoot 4: It's About Time launch...

Serious Sam 4 story trailer

Microsoft Has Purchased Bethesda Softworks and...

The Signifier releases on October 15th

Steam Weekly Top Sellers

The Witcher 3 HD Reworked Project 12.0 Ultimate

Leisure Suit Larry - Wet Dreams Dry Twice gameplay

PS5 Pre-Orders On Amazon Might Not Deliver On...

Gray Zone FREE DEMO available

Edge AI box powers up with Jetson AGX Xavier

Fortnite: Save the World Will No Longer Be...

Myriad X-equipped machine vision camera runs...

SBC and HMI starter kit run Linux on i.MX6 ULL

Are You Ready to Create Your Own Medieval Dynasty?

Football Manager 2020 and Watch Dogs 2 are free

Life is Strange 2 Episode 1 Now Free

King of Seas gameplay trailer

Crysis Remastered Released

Observer: System Redux launches November 10

Gears Tactics for Xbox Series, Xbox One trailer

Cyberpunk 2077 - New In-game Trailers

RPG Kitaria Fables coming to PC

Raji: An Ancient Epic is coming to the PC