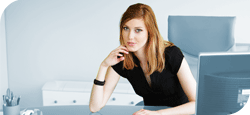 Read What Is Happening Now.
PLAZOO is not a conventional search engine, PLAZOO shows you what the whole world is thinking right now. It is all about reviews, opinions, events, companies, or maybe you.
| | |
| --- | --- |
| | Hot Searches |
Politics

Brexit

Trump

2020 Elections

Biden

China

corona virus

Health

Dow Jones

Jobs
Hot news by Plazoo - Headlines - English

Warhammer: Chaosbane Slayer Edition launches...

Serious Sam 4 Update 1.05

Xuan-Yuan Sword VII is now available

Watch Dogs: Legion Released

Call of Duty: Black Ops Cold War PC trailer

NVIDIA GeForce Game Ready 457.09 WHQL driver

Blair Witch and Ghostbusters: The Video Game...

Demon's Souls second gameplay trailer

Xbox Live Gold free games for November 2020

Xavier NX driven AI box has five GbE ports

AMD announces Radeon RX 6800XT & RX 6900XT

Bugsnax for PS5 included with PlayStation Plus...

PlayStation Plus free games for November 2020

Halo: Infinite director Chris Lee exits project

The Ascent delayed to 2021

Xbox Games for Couples to Play

No Man's Sky Next-Gen Graphics Update...

Cyberpunk 2077 Devs Getting Death Threats Over...

Xbox Series X and Xbox Series S unboxing

Ghostrunner Released

Marvel's Avengers Patch 1.3.4

Elite Dangerous: Horizons is now free to all...

Cyberpunk 2077 Delayed Again

Alien: Isolation Documentary

ARK:Survival Evolved - Xbox Series X update

PS5 unboxing

ModBerry controller advances to Raspberry Pi CM4

Watch Dogs: Legion - RTX 3090 + i9-10900K...

Call of Duty: Black Ops Cold War launch trailer

The Amazing American Circus announced

Deleting your Facebook account also deletes all...

Steam Weekly Top Sellers

This 8K Monitor Costs HOW MUCH?!

Sector Edge coming on October 30

Fallout 76: Steel Dawn -...

Visage launches October 30

Muv-Luv: Project Mikhail work-in-progress gameplay

Complete Your Definitive Collection With This +9...

Ubuntu 20.10 release showcases Raspberry Pi...