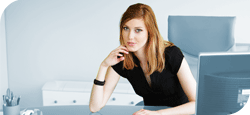 Read What Is Happening Now.
PLAZOO is not a conventional search engine, PLAZOO shows you what the whole world is thinking right now. It is all about reviews, opinions, events, companies, or maybe you.
| | |
| --- | --- |
| | Hot Searches |
Referendum

Brexit

Trump

Clinton

Transfer News

Copa America

Euro 2016

Real Estate

Opinion

Jobs
Hot news by Plazoo - IT Blogs - English

Better SEO Conversion – Tracking Leads Phone...

Essential tools for hardening and securing Unix...

Installing an Apache Web Server with TLS

Pipelined image processing for pattern recognition

Towards practical information flow control and...

Issues in preprocessing current datasets for...

Artificial error generation for translation-based...

Learning to de-anonymize social networks

Characterization of Internet censorship from...

Access control for network management

Deep embodiment: grounding semantics in...

A framework to build bespoke auto-tuners with...

Signal maps for smartphone localisation

Programming language evolution

Parameterized complexity of distances to sparse...

Grammatical error correction in non-native English

Fixed point promotion: taking the induction out...

Context-aware programming languages

MetadataExtractor