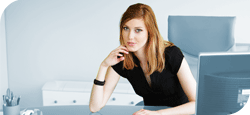 Read What Is Happening Now.
PLAZOO is not a conventional search engine, PLAZOO shows you what the whole world is thinking right now. It is all about reviews, opinions, events, companies, or maybe you.
| | |
| --- | --- |
| | Hot Searches |
Politics

Brexit

Trump

2020 Elections

Biden

China

corona virus

Health

Dow Jones

Jobs
Hot news by Plazoo - IT Blogs - English

Live boot on old xp pc

Possible to monitor data transfer by process in...

LXer: Microsoft will release a web browser for...

32-bit Linux Distro Recommendation

Xubuntu 18.04.5 64bit - Eviacam doesn't run

(Bug target/97127) FMA3 code transformation leads...

Re: Two recent derive failures

Apple CEO Impressed By Remote Work, Sees...

Tesla Unveils Model S Plaid: 520+ Miles, 200 MPH,...

The Fairphone 3+ Is a Repairable Dream That Takes...

Directory has become inaccessible

make auto complete? Programmable Completion?

ls quoting non existing files

LXer: Microsoft is Bringing Edge Browser to Linux...

LXer: Linux Lite 5.2 Is Now Ready for Testing...

Latest AntiX core 19.2_x64

GOBI 2000 WWLAN MODEM Installation for linux

Microsoft Secures Backend Server That Leaked Bing...

Shell Reportedly To Slash Oil and Gas Production...

Linux Journal Is Back

Tesla Announces 'Tabless' Battery...

LXer: A million students and counting have...

I'm back!!! Want to learn more.

LXer: Pi-like SBC offers Rockchip RK3128 for $25

LXer: Compact in-vehicle gateway offers flexible...

Having trouble connecting external display to my...

Issue with "X" starting up.

(Bug fortran/97063) ( MATMUL intrinsic) The value...

(Bug jit/97169) (11 Regression) FAIL:...

(Bug tree-optimization/97159) (11 Regression)...

(Bug c++/96652) Segmentation fault with...

(Bug target/97156) Missed optimization (x86-64)...

(Bug c++/96652) Segmentation fault with...

(Bug jit/97169) (11 Regression) Most jit.dg tests...

Microsoft Is Bringing Edge To Linux

YouTube Will Use Tech Updates To Better Enforce...

China, in Pointed Message To US, Tightens Its...

Updating CentOS servers with no Internet access

Hello All