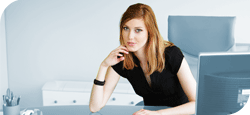 Read What Is Happening Now.
PLAZOO is not a conventional search engine, PLAZOO shows you what the whole world is thinking right now. It is all about reviews, opinions, events, companies, or maybe you.
| | |
| --- | --- |
| | Hot Searches |
Politics

Brexit

Trump

2020 Elections

Liverpool FC

China

corona virus

Health

Dow Jones

Jobs
Hot news by Plazoo - For adults - English

U of M investigating ex-hockey assistant sex...

Scalar hairy black holes in...

Probing the EVH limit of supersymmetric AdS black...

Six-dimensional Myers-Perry rotating black hole...

Black Hole as a Quantum Field Configuration....

A divergent volume for black holes calls for no...

Thermodynamics in Rotating Anti-de Sitter Black...

You need a photographer for realising your nude...

Ashley Judd, Elizabeth Banks, Padma Lakshmi &...

Across races, religions, coalitions organize for...

Shocking study finds 1 in 3 are victims of...

Supreme Court to Hear Case Deciding Whether...

Mathea Morais's Playlist for Her Novel...

Harvey Weinstein Guilty of Rape and Sex Assault...

These Overlooked Black Women Shaped Malcolm X's...

Harvey Weinstein found guilty in landmark #MeToo...

Upholding the legacy of Black entrepreneurship in...

Cynthia Erivo & Jamie Foxx Arrive in Style...

Hormone blocker sticker shock: Kids drug costs 8...

Milkman

0822-2317-6247, nu amoorea beauty plus

Hunter X Hunter 2011 OST Best Songs

1st Corinthians 7

A general kernelization technique for domination...

Single-step exfoliation and functionalization of...

Riverdale's KJ Apa & Charles Melton...

Analysis: After the Nevada caucuses, Bernie...

KJ Apa Shows Off His Muscular Body on a Shirtless...

Kate Beckinsale Stuns in a Bikini in Hot...

(Late) Friday Reading S09E08

Jake Paul Says He Almost Fought Zayn Malik &...

1st Corinthians 6

White Supremacist Guilty of Killing 2 Who Came to...

First time skiing as an adult

New York City Rare Bird Alert

Frankie Muniz Has His 'Magic Mike'...

Six things to watch in the Nevada caucuses

Bloomberg Says His Company Would Now Approve...

Celebs React to 'Friends' Reunion...