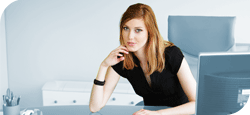 Read What Is Happening Now.
PLAZOO is not a conventional search engine, PLAZOO shows you what the whole world is thinking right now. It is all about reviews, opinions, events, companies, or maybe you.
| | |
| --- | --- |
| | Hot Searches |
Referendum

Brexit

Trump

Clinton

Transfer News

Copa America

Euro 2016

Real Estate

Opinion

Jobs
Hot news by Plazoo - Sports - English

WATCH: Tiger hits ball in water during press day...

Texans' quarterback situation still cloudy

Serena Williams reveals she is pregnant, set to...

USWNT teen prodigy Mallory Pugh turns pro after...

Kobe Bryant 'obsessively searched'...

New England Patriots players explain why they...

Loud sex interrupts tennis match

Inside the Blackhawks' polyglot culture

Pierre McGuire slams refs for non-call in Bruins...

League of Legends Patch 7.8 brings Rakan and...

J.J. Watt is a huge fan of Houston Rockets guard...

Nuggets' Jokic may not suit up for Serbia...

Nick Underhill's analysis: All the talk is...

Cleveland's 2017 schedule will be revealed...

Saints fans will love who's No. 1 -- and...

Clay Matthews thinks Packers drafting T.J. Watt...

Obama, former players, friends say goodbye to Dan...

Eight people and stories to watch when the...

NFL won't discipline Denver Broncos'...