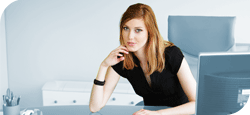 Read What Is Happening Now.
PLAZOO is not a conventional search engine, PLAZOO shows you what the whole world is thinking right now. It is all about reviews, opinions, events, companies, or maybe you.
| | |
| --- | --- |
| | Hot Searches |
Politics

Brexit

Trump

2020 Elections

Liverpool FC

China

corona virus

Health

Dow Jones

Jobs
Hot news by Plazoo - Local News - English

oudsbergen: Promotie Kabouters Opglabbeek

Family members who died in plane crash had zest...

Farmers Market Minute

Eleanor Roosevelt: Across a Barrier of Fear

Musical 'Influencers'

The Eugene Dog Ban

Police Chief Accountability

Report released on Oregon plane crash that killed...

Biz Beat: Jazz, Coalesce, Sequential and more

"What happened to the Easter Bunny when he...

Oregon Rep. Peter DeFazio to hold town hall...

Swastika, racist graffiti found at Eugene bus stop

Single-Engine Plane Makes Emergency Landing on...

Merriweather twins set meet records at Oregon...

Deadline to mail taxes is Tuesday, but...

Mother allegedly offered her toddler for sex to...

Burger King switches voice-activated ad in bid to...

Evine Partners with Prolific Inventor to Help...

LG Electronics estimates Q1 operating profit at...

QSC Introduces K.2 Series Loudspeakers