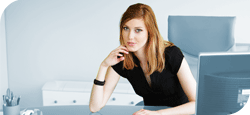 Read What Is Happening Now.
PLAZOO is not a conventional search engine, PLAZOO shows you what the whole world is thinking right now. It is all about reviews, opinions, events, companies, or maybe you.
| | |
| --- | --- |
| | Hot Searches |
Referendum

Brexit

Trump

Clinton

Transfer News

Copa America

Euro 2016

Real Estate

Opinion

Jobs
Hot news by Plazoo - Events - English

May 14 - FAB 11 and KOTESOL National Conference...

May 13 - Professional development: Qualitative...

May 13 - Helpful Hints on How to Get Published in...

On Drawing

Emitter Micro 4. A festival of sound

Scaling for impact: Social enterprise in a...

Nanocar Race: the first molecule-car race

Deadly sea crossings: Public indifference and...

May 11 - WolfPrint Samba based printing services...

Apr 28 - SCCM Site Version Upgrade

Apr 26 - Changes in LDAP fields prior to OIM...

Apr 24 - Nelnet Production Maintenance Window...

Apr 22 - OIT Extended Maintenance

Apr 22 - DC1 Generator Maintenance

Apr 22 - Mediasite server maintenance

BABELVERSE: Boarding the startup train

BABELVERSE: Validating the concept

BABELVERSE: Responding to a crisis

BABELVERSE: Heading to Chile