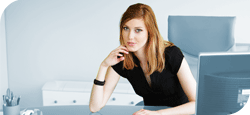 Read What Is Happening Now.
PLAZOO is not a conventional search engine, PLAZOO shows you what the whole world is thinking right now. It is all about reviews, opinions, events, companies, or maybe you.
| | |
| --- | --- |
| | Hot Searches |
Democrats

Brexit

Trump

Impeachment

Transfer News

China

Euro 2019

Health

Dow Jones

Jobs
Hot news by Plazoo - Science - English

Nonlinear data envelopment analysis models for...

Using multicriteria decision analysis to evaluate...

Supporting decisions for the application of...

Strategic decision support systems for short...

Traffic flow forecasting for city logistics: a...

A survey on database intrusion detection:...

Performance analysis of SEP, I-SEP, PSO and...

Optimal self-tuning decoupled sliding mode...

Electronic service quality measurement:...

Sustainable irrigation management and...

Sustainable procurement framework for basmati...

Determinants of pro-environmental behaviour in...

Cultural intelligence for business...

Multi ethnicity residents perception towards a...

Promoting adaptive agility through modularity: a...

Machining in high pressure coolant environment –...

Fuzzy weighted geometric mean approach-based FMEA...

Study of micro channel fabrications by...

Improvement of the wire compensation...

Volumetric shrinkage prediction in fused...

Random dopant fluctuations impact reduction in 7...

Coupling reduction of two element MIMO antenna...

Effect of nano-yttria dispersion on the...

Liquidity impact on assets pricing in the context...

Exploring the antecedents of intention towards...

Blockchain technology: challenges and...

A century of strategic management and corporate...

The role of financial exclusion in weakening the...

Factors affecting Muslim consumers'...

Voice of the customer in the Islamic market

Exploring the effects of an Islamic branding...

Islamic marketing, consumer empowerment and...

Factors affecting purchase behaviour of Shariah...

The role of positive word of mouth on the success...

A new approach for workflow evolution using MDA...

Query optimisation in real-time data warehouses

A new method of event relation identification

Improving named entity recognition and...

A study on software quality factors and metrics...