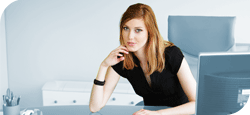 Read What Is Happening Now.
PLAZOO is not a conventional search engine, PLAZOO shows you what the whole world is thinking right now. It is all about reviews, opinions, events, companies, or maybe you.
| | |
| --- | --- |
| | Hot Searches |
Referendum

Brexit

Trump

Clinton

Transfer News

Copa America

Euro 2016

Real Estate

Opinion

Jobs
Hot news by Plazoo - Science - English

Wearables Will be Back - Some Thoughts on...

Titanic Shift Underway for Video Conferencing...

Can You Hear Me Now?

Making Collaboration Great Again: Enterprise...

Healing workplace animosity

Readers write: Merits of voting system,...

Populism's effect on mainstream parties,...

Tools to reshape digital etiquette

The approval that counts most

When disaster brings reconciliation

Responding thoughtfully

The quality that may sway France's election

Praying for those in Mosul

Syria is not a black hole for international law

Not settling for 'good enough'

If Trump visits China, here's what he should see

All I can do is pray

Fresh dispute about MMR 'fraud'

Hunting season for Higgs ends