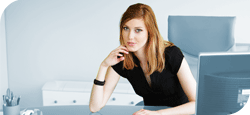 Read What Is Happening Now.
PLAZOO is not a conventional search engine, PLAZOO shows you what the whole world is thinking right now. It is all about reviews, opinions, events, companies, or maybe you.
| | |
| --- | --- |
| | Hot Searches |
Politics

Brexit

Trump

2020 Elections

Liverpool FC

China

corona virus

Health

Dow Jones

Jobs
Hot news by Plazoo - Health - English

People are cooking their way through the...

People are cooking their way through the...

Should you wear a mask? US health officials...

Dr. Sanjay Gupta remembers 'giant' of...

What is coronavirus and Covid-19? An explainer

Coronavirus symptoms: A list and when to seek help

Men with erectile dysfunction may face a higher...

Talking to your family about death

Stress eating these days? Here's some help

Coronavirus threatens other areas of scientific...

Battling the coronavirus pandemic that has killed...

Deepak Chopra's meditation stream crashes...

Coronavirus death rate is lower than previously...

Neurosurgeon who separated conjoined twins dies...

Model cited by White House says 82,000 people...

Johnson & Johnson wants to test its...

Pregnant during a pandemic: Dr. Sanjay...

Air pollution and heart disease skyrockets risk...

My roommates and I built a coronavirus plan. We...

US extends social distancing to April 30 in hopes...

How to decide whether to bring your elderly...

New York state overrules a hospital policy saying...

A 33-year-old member of the Louisiana...

CDC issues domestic travel advisory as...

Defining moments of a growing pandemic

Help keep coronavirus out of your house with...

Bill Gates sounded the alarm

Tracking Covid-19 cases in the US

Coronavirus symptoms: A list and when to seek help

New York may be weeks away from reaching a peak...

Trump says this drug has 'tremendous...

One Louisiana hospital is using brown paper bags...

Millions of chickens are used to make vaccines...

Duke researchers are decontaminating N95 masks so...

Domestic violence victims, stuck at home, are at...

A letter from a Michigan hospital system details...

A Virus Doesn't Discriminate: Dr. Sanjay...

Take a breath: How the simple of act of...

Abortion provision thrown into doubt by...