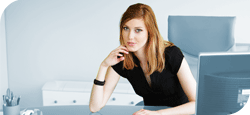 Read What Is Happening Now.
PLAZOO is not a conventional search engine, PLAZOO shows you what the whole world is thinking right now. It is all about reviews, opinions, events, companies, or maybe you.
| | |
| --- | --- |
| | Hot Searches |
Referendum

Brexit

Trump

Clinton

Transfer News

Copa America

Euro 2016

Real Estate

Opinion

Jobs
Hot news by Plazoo - Music - English

3 Reasons Contemporary Worship IS Declining, and...

7 Churches Jesus Did Not Die For

Why Twitter's Dying (And What You Can Learn From...

Are We Finally Witnessing The Death Of...

Ministry Matters™ | Why many welcoming churches...

Stop Waiting for Your Church to 'Feed' You |...

Why I Go To Church Even When I Don't Feel Like It...

Dear Church, Here's Why People Are Really Leaving...

Richard Rohr's Meditation: Incarnation instead of...

Reflections On the Orlando Shootings

Songs from the Commons 006

Songs From The Commons 007 - Why Grokster...

Songs From The Commons 008 - This One's For...

Songs From The Commons 009

Songs From The Commons 010

Songs From The Commons 011

#8661: Gabrielle and Thomas Paid Off $334K!

#8662: Dave Discusses New Book, Business Boutique

#8663: Where Do Student Loans Fit in the Baby...