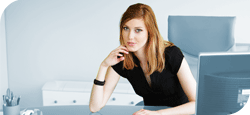 Read What Is Happening Now.
PLAZOO is not a conventional search engine, PLAZOO shows you what the whole world is thinking right now. It is all about reviews, opinions, events, companies, or maybe you.
| | |
| --- | --- |
| | Hot Searches |
Politics

Brexit

Trump

2020 Elections

Biden

China

corona virus

Health

Dow Jones

Jobs
Hot news by Plazoo - all categories - English

The FBI is hiring an outside contractor to help...

40 Dead, Now 40 Laid Off: Inside a Nursing Home...

Facebook, Trump, and the fight to win...

The Note: Early vote explosion show system...

Torchlight III

Linelight

Clea

Subscription probe for FMPRO-L - please ignore

All Manga in Monthly Hero's Magazine Move...

Seven Deadly Sins' Nakaba Suzuki Draws...

Redo of Healer TV Anime's 1st Promo Video...

Podcast #972: Tribit Active Noise Cancelling...

Women's Six Nations: England's...

(Bug target/96998) GCC ICEs in on building...

(Bug libgomp/95150) Some offloaded programs crash...

(Bug fortran/94464) (F08) coarrays shoud be...

(Bug tree-optimization/97633) (11 Regression) ICE...

(Bug c/63272) GCC should warn when using pointer...

(Bug lto/97637) Compiling with LTO causes a...

(Bug ada/97504) (11 Regression) Ada bootstrap...

(Bug fortran/92793) Fortran Location Data for...

We made it to the Friday before Election Day....

'Do not wait': Court cases throw...

Trump and Biden cross paths in final sprint as...

One last, desperate attempt to kill drive-though...

Univision: Trump 49, Biden 46

PlayStation CEO Says VR Won't Be a...

The Recount Turns One

QAnon conspiracy bots are taking over Twitter

Watch this self-driving race car hilariously...

Andrew Yang🧢🇺🇸 - Now on @iamwesmoore the CEO...

JP Performance Schokohasengang - Jean Pierre...

Andrew Yang🧢🇺🇸 - Now on I sit down with actor,...

Council

Almajd 02 2020 10 28 15 58 41

أمجاد في الميدان

13 Days of Halloween - Tag 9 - HORROR STORIES

Andrew Yang🧢🇺🇸 - Now on an unflinching look at...

Rebel Yell Ep. 151 Communist Overlords, Part II