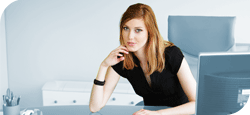 Read What Is Happening Now.
PLAZOO is not a conventional search engine, PLAZOO shows you what the whole world is thinking right now. It is all about reviews, opinions, events, companies, or maybe you.
| | |
| --- | --- |
| | Hot Searches |
Referendum

Brexit

Trump

Clinton

Transfer News

Copa America

Euro 2016

Real Estate

Opinion

Jobs
Hot news by Plazoo - Headlines - German

Australian sisters injured in acid attack at...

People magazine names Julia Roberts...

Australian sisters injured in acid attack at...

Two honored with 2017 Faculty Service Award

Hyland's Baby Teething Tablets Recalled

Wien: Vier Somalier überfielen schwulen Landsmann

Berlin: "Außergewöhnlicher"...

SchwuZ Berlin sucht Veranstaltungsorganisation /...

Angeblich Terroranschlag bei "Enough is...

Studie: Poppers schädigt Augen möglicherweise...

Gewinnspiel: Das schamlose Luder

Schloss Mansfeld darf trotz Homophobie...

Spahn fordert "mehr Family-Mainstreaming...

Britischer Parteichef zu Homosexualität:...

2016 wurden 26 Lebenspartnerschaften in...

Stichting Animal Rights mag boeterapport...

Raspberry Pi und USB-LED blink(1) von ThingM

Update: M2M-Kommunikation

US-Notenbank: Wirtschaft wächst weiter -...