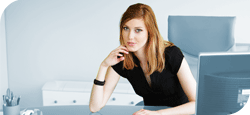 Read What Is Happening Now.
PLAZOO is not a conventional search engine, PLAZOO shows you what the whole world is thinking right now. It is all about reviews, opinions, events, companies, or maybe you.
| | |
| --- | --- |
| | Hot Searches |
Referendum

Brexit

Trump

Clinton

Transfer News

Copa America

Euro 2016

Real Estate

Opinion

Jobs
Hot news by Plazoo - all categories - German

Albrights Begriffsverwirrungen

Verdiente Hommage an die Gescheiterten

Blogs | F.A.Z. Einspruch Podcast: Warum Sami A....

Lundanes und Alexandersson holen Langdistanztitel

Offenes Treffen der IOF IT-Kommission

Bayerisches Sommermärchen Reloaded

Tourauftakt on the horizon - U2tour.de ist bereit

Taifun mit Kurs auf Japan und Korea?

Überdurchschnittlich warm, meist trocken - Der...

Fotos/Review: Iron Maiden live in Freiburg

Bonez Mc & Raf Camora: Das Video zu "500...

Sziget 2018: Festival-Tagebuch aus Budapest

Nicki Minaj: Neues Video zu "Ganja Burn"

6ix9ine: "Zkittlez/ Gigi" feat. Gringo44

Vorchecking: Ufo361, Ariana Grande, Chefket,...

Klug-Scheisser: Smartphones nerven McCartney

"Auf Kokain": Fler vs Til Schweiger

Snoop Dogg: Erster Trailer zum Musical

Metalsplitter: Jetzt neu: Wackenwurst aus der...