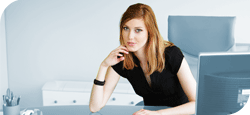 Read What Is Happening Now.
PLAZOO is not a conventional search engine, PLAZOO shows you what the whole world is thinking right now. It is all about reviews, opinions, events, companies, or maybe you.
| | |
| --- | --- |
| | Hot Searches |
Politics

Brexit

Trump

2020 Elections

Biden

China

corona virus

Health

Dow Jones

Jobs
Hot news by Plazoo - Blogs - Danish

"A Review of the History, Advocacy and...

Systems Librarian at University of...

Academic Health Sciences Libraries: Structural...

"Litigating Against the Artificially...

"Cultural Heritage Data from a Humanities...

Web Services & Online Learning Librarian at...

Digital Humanities Specialist at University of...

Digital Scholarship Librarian at University of...

Software Developer (Remote) at Public Knowledge...

"House Committee Hearing Shows Disagreement...

User Experience Designer at Stanford University

"arXivLabs: A Space for Community...

Open Preservation Foundation: "Digital...

"Who Does What?—Research Data Management at...

Tomatoes Keep On Going via Instagram

Emerging and Digital Literacy Instructional...

Online Learning Librarian at University of...

"Copyright Life Hacks for Librarians"

"Open Data and Open Access Articles:...

Labour's Copy and Paste Attack Lines

Hands, Face, Space: the Dance Remix

Web Developer at University of Pennsylvania

Vice-Provost & University Librarian at...

Radio host fired for racist remarks hired at...

"Models for Engaging Liaisons in Research...

Manager of Library Software Engineering at...

David Hoffman is taking a top Keller Williams...

Linkfutter 1218

Tomatoes in the Garden via TikTok

Infomercial magnate Phil Swift buys $20M Florida...

Software Specialist Front End UI/UX Developer at...

Scholarly Publishing Librarian at University of...

Denver Realtor fired for removing BLM signs from...

Linkfutter 1214 – A11y

Software Engineer at Brigham Young University

"What's Wrong with Digital Stewardship:...

Digital Curriculum Program Coordinator at UCLA (1...

Kata-Kata Hikmat's Post

T-Deb says "Hiya!" #cube-cat-extended-universe