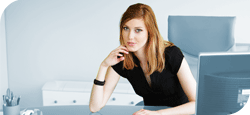 Read What Is Happening Now.
PLAZOO is not a conventional search engine, PLAZOO shows you what the whole world is thinking right now. It is all about reviews, opinions, events, companies, or maybe you.
| | |
| --- | --- |
| | Hot Searches |
Politics

Brexit

Trump

2020 Elections

Liverpool FC

China

corona virus

Health

Dow Jones

Jobs
Hot news by Plazoo

Iran Frees Prisoners Amid Pandemic

Israel confiscates building materials for field...

Firefighters to deliver food and medicines and...

NHS staff to get free travel on public transport...

Seanad election count to start today as polls...

US extends virus guidelines until 30 April

First meeting of EU-UK Joint Committee over Brexit

Covid-19: First full week of further restrictions

Video: Oar Varnishing

Trump says US will not pay for Prince Harry and...

Exclusive: Justice reviews stock trades by...

Linux-Tech&More QA: Episode 01: The...

The solitary gene

Changeset (47529): Site Health: Remove paragraph...

DistroWatch Weekly, Issue 859

Fact check: A breakdown of false and misleading...

Civil liberties in the time of coronavirus

Trump concedes US coronavirus death toll could be...

Irvin Faust (7th dan, Albany Aikido) Passes Away

How to display the contents of a text file on the...

Sunday in Coronavirusville

Video: Tips on best settings for your Raymarine...

What our locked-down kids are going to miss out on

Mia Farrow has finally succeeded in destroying...

Pro-Life Protections In The $2 Trillion...

Covid-19: a glimpse of the dystopia greens want...

Joe Biden's Sexual Assault Accuser Wants...

World Faces 'Scary' Condom Shortage

I miss the culture warriors

UK, Gov relaxes abortion law so women can take...

Brave Woman Catches On-Duty Cop Who Repeatedly...

The Point: How long will Trump's poll surge...

Trump extends federal social distancing...

The Keyring Concept in Ubuntu: What is It and How...

Firefighters battle gorse fires in Kerry

Trump says coronavirus 'peak in death...

Ticket #49727 (Dashboard widgets toggle arrow is...

Video: "But loved ones give you...

Cuomo: No one is going to treat New York...