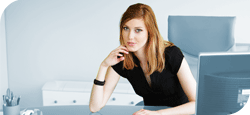 Read What Is Happening Now.
PLAZOO is not a conventional search engine, PLAZOO shows you what the whole world is thinking right now. It is all about reviews, opinions, events, companies, or maybe you.
| | |
| --- | --- |
| | Hot Searches |
Democrats

Brexit

Trump

Impeachment

Transfer News

China

Euro 2019

Health

Dow Jones

Jobs
Hot news by Plazoo

Passengers 'stranded' in Poland after...

Corofin make it three on the bounce in extra-time

Open source fights cancer, Tesla adopts Coreboot,...

Ticket #49236 (Use 'comment' instead...

Barry Shelley, N1VXY, to Become ARRL Interim CEO

Graham says Trump hopes to have impeachment over...

Bloomberg to unveil economic justice plan at site...

Schiff says intelligence agency is withholding...

Rep. Pramila Jayapal, a leading liberal, endorses...

Murkowski wants to hear from House managers and...

Cornyn rips GAO report that found White House...

Impeachment manager claims Trump attempted...

uniBank collapse: I won't honour your invitation...

GSA, Police raid chemical producers at Odorkor

2019/20 GPL week 5 match report: Dreams FC 1-0...

Hearts of Oak stage comeback to beat Liberty in...

Kofi Kordzi & Bernard Arthur fires a powerful...

New voters' register: EC has tricked...

Ticket #49235 (Sentence correction in...

Pompeo expresses outrage over American's...

Pete Buttigieg now attending South Carolina MLK...

Before impeachment trial, Senate prepares vote on...

House impeachment manager to Trump: If Ukraine...

How lawyer Alan Dershowitz plans to defend Trump...

What we know and don't know about the...

The impeachment trial isn't the only legal...

Reverting to his usual level of dishonesty, Trump...

A look back at Trump's history of...

Graham calls for swift end to impeachment trial,...

Schiff and Dershowitz spar over whether abuse of...

Rep. Jeffries cites Clinton impeachment in push...

Nadler says Dems unwilling to negotiate Hunter...

Roads remain icy across Minnesota; hundreds of...

NPP is 'corrupt and useless' - NDC MP...

Ayittey Powers abandoned! Wife disappears with...

You couldn't arrest the cedi with your 170...

uniBank collapse: I won't honour your invitation...

Drogheda prays for end to violence at special...

How To Synchronize Files And Directories Using...