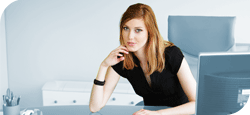 Čtěte co je nového.
PLAZOO není tradiční vyhledávač, PLAZOO Vám ukazuje co se právě děje na celém světě. Jsou to názory, posudky, události, informace o firmách či možná i o Vás.
| | |
| --- | --- |
| | Žhavá hledání |
Artcam

Mistrovství světa

Oteplování

Národní knihovna

Bydlení

Peníze

Apple iPhone

Airbus A 380

Radar
Hot news by Plazoo - Titulky - English

Undaunted: The First Heresy announced

Windbound - Gameplay First Look

Whiskey Lake signage player supports dual 4K...

Linux-driven Comet Lake laptop offers security...

Ever Wanted to Hack Your Own Games?

Africa: The Untapped eSports Gambling Market

Hands-on with Windows 10 build 20161

Death Come True for PC launches July 17

Evening Reading - Cyberpunk 2077 will be DX12-only

Horizon Zero Dawn is coming to PC on August 7th

Maid of Sker launches July 28

CutiePi tablet based on Raspberry Pi CM3+ starts...

Tennis World Tour 2 Announced

Raspberry Pi 4 based gateway with RS-232/485 and...

Death Stranding PC screenshots

Worms Rumble - first details

Outriders - gameplay trailer

Mortal Shell - 40 minutes of gameplay

The July 2020 Issue of the PCLinuxOS Magazine

Hyper Scape Announced

Hellpoint releases on July 30th

Trackmania Released

Zynq UltraScale+ SBC sells for $259, offers Baidu...

Marvel's Iron Man VR - Launch Trailer

Fallout 76 Seasons 1 Release Trailer

Solitaire 3D Released

F.I.S.T.: Forged in Shadow Torch story trailer

Crytek has delayed Crysis Remastered

Whiskey Lake signage system has four USB 3.1 Gen2...

Getting a Difficult but Fruitful Experience with...

The Catch: Carp & Coarse Released

Fuser gameplay reveal trailer

Desperados Tabletop RPG

Bless Unleashed coming to PC in early 2021

Neverwinter: Avernus Official Launch Trailer

Call of Duty: Warzone Getting 200 Player Support

Destroy All Humans! remake 'Welcome to...

The GNU Project is Bleeding Into Microsoft

Blizzard Celebrates 20 Years of Diablo II