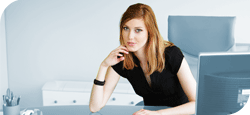 Čtěte co je nového.
PLAZOO není tradiční vyhledávač, PLAZOO Vám ukazuje co se právě děje na celém světě. Jsou to názory, posudky, události, informace o firmách či možná i o Vás.
| | |
| --- | --- |
| | Žhavá hledání |
Artcam

Mistrovství světa

Oteplování

Národní knihovna

Bydlení

Peníze

Apple iPhone

Airbus A 380

Radar
Hot news by Plazoo - Zpravodajství a média - Danish

Changeset (46879): TinyMCE: remove CSS map...

Dauda Mohammed disappointed in Asante Kotoko for...

ABVP ends protest at BHU after Muslim prof quits

Junior Shapers Africa empowers rural youth on SDG4

Asterix - speciaal #0 - Generatie Asterix -...

Asterix - speciaal #0 - Generatie Asterix -...

Tricycle rider punished to sweep for littering

Damages claim by Angela Kerins adjourned until...

Mahama begged for my handshake – Owusu Bempah...

Akuapem South to develop the biggest poultry...

Coward! What a shame - Rawlings hits back at...

Plunderer Anime's 4th Promo Video Reveals...

Kufuor is Atwima Nwabiagya North District best...

ER Visits for Elderly Rise During Thanksgiving

Despite FDA Warning, Sports Supplements Still...

Bullied Teens May Suffer Lingering Trauma

Distracted-Driving Deaths of Pedestrians,...

Many at Risk for Diabetes and Don't Know...

Holiday Overindulgence Risky for People With Type...

Playing Contact Sports in Youth May Raise Risk...

Fast-Food Calorie Labeling Not Working, Study...

Health Tip: Before You Get Help for Stuttering

An App, Your Fingernail -- and Anemia Screening...

'Abki baar...': Kejriwal coins poll...

Bloomberg on his 2020 Dem rivals: 'Trump...

Dangerous 1969 Manga's 1st Part Ends

New Federal Program Provides Free HIV Prevention...

Changeset (46814): XML-RPC: Unify some...

Adebayor pondering over his future as he leaves...

I'm sorry for calling you a thief - Brekum...

Dong Bortey: I'm ready to help make...

Mahama accuses government of misappropriating...

We'll make public video evidence of Asiedu...

David Accam eager to begin life at Nashville SC

Sumikko Gurashi Film Rises to #2, French City...

Carl Davordzie opens up on how he felt after...

Akufo-Addo lied, we never met to discuss...

Behavior Disorders Boost Crash Risk for Teen...

Moderate Drinking Could Lower Death Risk for...