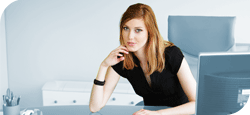 Čtěte co je nového.
PLAZOO není tradiční vyhledávač, PLAZOO Vám ukazuje co se právě děje na celém světě. Jsou to názory, posudky, události, informace o firmách či možná i o Vás.
| | |
| --- | --- |
| | Žhavá hledání |
Artcam

Mistrovství světa

Oteplování

Národní knihovna

Bydlení

Peníze

Apple iPhone

Airbus A 380

Radar
Hot news by Plazoo - Zpravodajství a média - English

Japan orders 76,000 to evacuate due to heavy rain

Man arrested after separate shooting incidents in...

Trump blasts 'angry mobs' during...

Professor Layton and the Unwound Future Game Gets...

Death Come True Game Launches on Steam on July 17

Civil society groups sound alarm over COVID-19...

Pandemic threatens career prospects of young...

Ireland urged to speak up about draconian Hong...

Pub-goers adapt to 'new normal',...

Counting the economic cost of Covid-19

A little less liberty on this Independence Day

Covid-19: We must fight on and hope things improve

Party unease spells early trouble for Micheál...

Brexit: The return of the UK land bridge dilemma

Trump, in fiery Mount Rushmore address, decries...

Kim Guilfoyle tests positive, Don Jr. negative,...

Changeset (48291): REST API: Introduce endpoint...

Ticket #44405 (Updating/Cropping Images via Rest...

Haikara-San Part 2 Anime Film Debuts on Amazon...

Tokyo One Piece Tower Attraction Closes Down on...

Live-Action Cowboy Bebop, Power Rangers Shows...

'Is It Wrong to Try to Pick Up Girls in a...

Charity Accuses International Community of...

Kimberly Guilfoyle -- Donald Trump Jr.'s...

US heads into Independence Day besieged by virus

Video: Episode 2 of Wellness = Water series:...

Funimation Expands Streaming Service to Mexico,...

J-Novel Club Licenses Slayers Novels, 8 Other...

The World Ends With You Anime Debuts Worldwide in...

US Senator blasts American Airlines for packing...

Liz Cheney, a key voice in House Republican...

New York Times: New US memo highlights gaps in...

Michael Dukakis warns Biden to ignore the polls:...

Protesters block road leading to Mount Rushmore...

Changeset (48288): Media: Show an error message...

Ticket #50555 (Modern Color Scheme: Custom SVG...

Changeset (48289): General: Use HTTPS for the Web...

Changeset (48290): Bundled Themes: Use HTTPS for...

Ex-Trump supporter: Based on my friends, he...