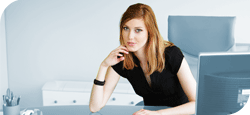 Čtěte co je nového.
PLAZOO není tradiční vyhledávač, PLAZOO Vám ukazuje co se právě děje na celém světě. Jsou to názory, posudky, události, informace o firmách či možná i o Vás.
| | |
| --- | --- |
| | Žhavá hledání |
Artcam

Mistrovství světa

Oteplování

Národní knihovna

Bydlení

Peníze

Apple iPhone

Airbus A 380

Radar
Hot news by Plazoo - Zpravodajství a média - English

Our moment of power

Microsoft is Bringing Edge Browser to Linux in...

Microsoft will release a web browser for Linux...

Video: Body Glove Presents: 7 Days On The Rock

GOP senators introduce bill to punish schools...

House approves spending bill in effort to avoid...

Jordan pushes resolution to limit Supreme Court...

Changeset (49036): Users: Check if the user ID...

Ticket #51376 (wp_get_shortlink produces PHP...

Former top Trump adviser: We are eating ourselves...

Plane carrying Pence lands safely at New...

Lawmakers set sights on CDC after latest mishap

FBI warns against foreign disinformation...

Biden announces Cindy McCain will endorse him

ICTU withdraws from Low Pay Commission

HIDIVE Adds Moribito: Guardian of the Spirit...

A million students and counting have learned Linux

Linux Lite 5.2 Is Now Ready for Testing Based on...

Video: SUP gear for autumn and winter

Whitehouse warns GOP can't complain about...

Pittsburgh man pleads guilty to destroying police...

New polls suggests Biden and Trump in dead heat...

Karl Rove breaks down Trump, Biden's...

China fumes at Trump's UN speech, accuses US of...

Braun vows Senate prepared to make the...

Giuliani blasts de Blasio as 'danger'...

Cindy McCain, wife of late GOP senator, is...

House sends bipartisan bill to address missing...

'Naked' ballot rules put thousands of...

Here's when the presidential debates are...

Analysis: The dark subtext of Trump's...

Around 20 DHS intelligence reports recalled in...

'It affects virtually nobody':...

Fact check: Trump campaign posts another...

Trump's former national security adviser:...

Pelosi and Mnuchin reach agreement to keep...

Firm behind Irish Covid-19 app launches in...

Living wage to remain unchanged for coming year

Two-thirds of Travellers feel discriminated...