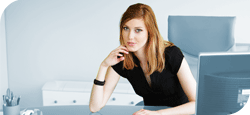 Čtěte co je nového.
PLAZOO není tradiční vyhledávač, PLAZOO Vám ukazuje co se právě děje na celém světě. Jsou to názory, posudky, události, informace o firmách či možná i o Vás.
| | |
| --- | --- |
| | Žhavá hledání |
Artcam

Mistrovství světa

Oteplování

Národní knihovna

Bydlení

Peníze

Apple iPhone

Airbus A 380

Radar
Hot news by Plazoo - Zpravodajství a média - English

LibreCorps mentors humanitarian startups on how...

I'll help Kotoko reclaim lost glory

Labour Commission orders teacher unions to call...

Lizzo brings that 'Good as Hell'...

Chart: Democratic governors make a big comeback...

Senate DFL delays leadership showdown

Services set for 3 Guardsmen killed in Black Hawk...

Theatre professionals 'gravely...

Live-Action Death Come True Game Reveals Main...

Barr contradicts key finding in IG report, saying...

Beats Solo Pro review: Caught between AirPods Pro...

Prehistoric ring cairn discovered in...

Ostrich eggshell beads tracks cultural shifts in...

Public help document damage to historic Scottish...

Silk fabrics detected in a Neolithic burial in...

Nine Bronze Age carved stones unearthed in Orkney

Supreme Court offers sympathetic ear to insurers...

Dems announce two impeachment charges

Barr blasts FBI's Trump probe, accuses...

Unnao victim's dying declaration strong...

LS passes bill to extend SC-ST quota in...

Ticket #48927 (Aesthetic Issues with Language...

Ticket #48928 (Align selects in...

Surrendering to far-right fanaticism in India and...

Lessons learned from programming in Go

ProducePay Picks Up $205M In Debt

CalBank signs USD108m term facility with OPIC and...

Sporting Club ordered to pay agent €62,500 over...

Hanna Bisiw jabs 'empty' Napo for linking...

Corruption permeates institution, it's...

Okudzeto Ablakwa demands fresh probe into killing...

Maxwell Konadu poised to bring ex-Hearts of Oak...

Call off illegal strike immediately - NLC orders...

Arsenal star Mesut Ozil ecstatic after...

Mahama makes fresh statements about withdrawn...

Kurt Okraku is like a father to me – Dauda...

Samuel Okudzeto Ablakwa demands fresh probe into...

Club coaches attend GFA workshop ahead of new...

The European Laboratory for Learning and...