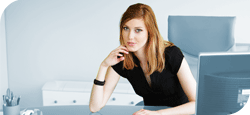 Čtěte co je nového.
PLAZOO není tradiční vyhledávač, PLAZOO Vám ukazuje co se právě děje na celém světě. Jsou to názory, posudky, události, informace o firmách či možná i o Vás.
| | |
| --- | --- |
| | Žhavá hledání |
Artcam

Mistrovství světa

Oteplování

Národní knihovna

Bydlení

Peníze

Apple iPhone

Airbus A 380

Radar
Hot news by Plazoo - Zpravodajství a média - English

All Manga in Monthly Hero's Magazine Move...

Seven Deadly Sins' Nakaba Suzuki Draws...

Redo of Healer TV Anime's 1st Promo Video...

We made it to the Friday before Election Day....

'Do not wait': Court cases throw...

Trump and Biden cross paths in final sprint as...

Whiskey Lake embedded PC has dual hot-swap SATA

How to Install Pandora FMS Monitoring Tool in...

Video: 2020 Paddle Australia Annual Awards - Live...

Video: 2020 Paddle Australia Annual Awards - Live...

Ticket #51675 (wordpress 5.5.2) created

Ticket #51676 (Installer doesn't start on...

Beauty is the Beast's Tomo Matsumoto...

Quintessential Quintuplets' Negi Haruba...

Violet Evergarden Film Falls to #6 in 6th Weekend...

Eight ways to protect SSH access on your system

Ticket #51674 (The admin bar in frontend...

Kemono Jihen Anime Premieres on January 10

Sankaku Head's Made in Hikkomuse Manga...

Ariko's SSSS.Gridman Spinoff Manga Ends

Eri Takanashi Ends Rainbow and Black Manga

Holiday Shopping 2020 = S.M.ART Gifts from...

LibreOffice 7.0.3 Released with More Than 90 Bug...

Survey reveals softening of attitudes towards...

Overseas Operations Bill 'unjustifiable,...

UN High Commissioner praises Colombia's...

Ticket #51672 (Message during update...

Changeset (49451): Taxonomy: Revert...

Ticket #51673 (First setup not working on local.)...

Show By Rock!! Smartphone Game Adds New Band

Vdx - An Intuitive Commandline Wrapper To FFmpeg

Node.js 15: What's new, what's...

How to update CentOS

Linux 5.10 will be the next long-term support...

Privacy-focused smartphone runs LineageOS or...

Do You Need a Boot Partition in Linux?

Now and Then: What happened to 5 promising file...

How JavaScript became a serious programming...

Program in Arm6 assembly language on a Raspberry...