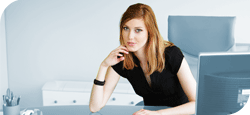 Čtěte co je nového.
PLAZOO není tradiční vyhledávač, PLAZOO Vám ukazuje co se právě děje na celém světě. Jsou to názory, posudky, události, informace o firmách či možná i o Vás.
| | |
| --- | --- |
| | Žhavá hledání |
Artcam

Mistrovství světa

Oteplování

Národní knihovna

Bydlení

Peníze

Apple iPhone

Airbus A 380

Radar
Hot news by Plazoo - Sport - English

Chiefs' Hill latest receiver to mimic dog...

First look at Super Bowl LIV: Previewing...

Henry after Titans' exit: 'Could have...

Mahomes lifts Chiefs to 1st Super Bowl since...

49ers' Mostert bullies Pack with 220 yards,...

Chiefs slight favorites over 49ers in Super Bowl

49ers' Coleman carted off after injuring...

LPGA's season opener to be continued

Premier League review: Any club actually want a...

Australian Open: Naomi Osaka through to second...

Zion takes another step toward Wednesday return

Mavericks F Porzingis expects to play Tuesday

Boldin in PSA sharing inspiration for social...

Power Rankings: Duke falls after a rough week

Raheem Mostert's two rushing TDs give 49ers...

Super Bowl 2020: Kansas City Chiefs beat...

Masters 2020: Bingham wins thrilling Masters...

Inside Andy Reid's life of tall tales:...

Brady 'open-minded' about playing...

Chiefs' win means first Super Bowl in 50...

Kiki Bertens column: I considered retiring at 25...

49ers great Jerry Rice catches a TD in a suit...

Packers-49ers inactives: Who's in,...

Chiefs' Hill latest receiver to mimic dog...

Titans get TD catch from 320-pound offensive...

Patrick Mahomes tightropes down the sideline for...

Garth Crooks' team of the week: Van Dijk,...

Tyreek Hill scores two first-half touchdowns for...

BSC Glasgow land cup draw with Dundee Utd or...

Champions-elect Liverpool look down from their...

Tyreek Hill puts Chiefs on the board with walk-in...

Celebrity fans Paul Rudd, Lil Wayne ready for NFL...

Olney: Manfred's mistake was giving sign...

WSL: Chelsea thrash leaders Arsenal &...

Liverpool: Everyone can celebrate the situation...

Liverpool 2-0 Manchester United: Jurgen Klopp...

Highlights: Hibernian 2-2 Dundee United

Hibs 'concerned' over injuries to...

Star Chiefs DT Jones active for AFC title game