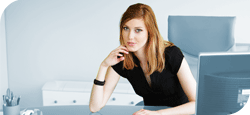 Čtěte co je nového.
PLAZOO není tradiční vyhledávač, PLAZOO Vám ukazuje co se právě děje na celém světě. Jsou to názory, posudky, události, informace o firmách či možná i o Vás.
| | |
| --- | --- |
| | Žhavá hledání |
Artcam

Mistrovství světa

Oteplování

Národní knihovna

Bydlení

Peníze

Apple iPhone

Airbus A 380

Radar
Hot news by Plazoo - Věda - English

MODIS land surface temperature data for...

Effect of the position of base station in square...

Exploration of multipath routing protocol for...

An improved hybrid algorithm for improving...

An analytical study of applications of human...

Farmer's evaluation on conservative...

Social selection analysis for a role of nuclear...

Multi-perspective influence mechanism analysis...

Methodological framework for adopting sustainable...

The assessment of air quality in the Port of...

Analysis of carbon sequestration by dominant...

Sedge for biogas production and improving the...

Profitability and firm value: the impact of...

Output, employment and productivity: contribution...

Determinants of economic growth rates of the...

Determinants of bank profitability: empirical...

Relationship of political connection and tax...

New trends in higher education: massive open...

Heterogeneous common factor approach to...

Common industrial policy as a factor of the...

E-commerce in BRICS: similarities and differences

Indicative approaches in forecasting of industry...

Electricity consumption for the Russian economy:...

Optimising the value-at-risk model in banks in...

The impact of social media characteristics on...

Designing a knowledge management measurement for...

The relationship between organisational culture...

Digital transformation in the banking sector:...

Chromatin accessibility dynamics in a model of...

Phase separation provides a mechanism to reduce...

Total synthesis reveals atypical atropisomerism...

A tensile ring drives tissue flows to shape the...

An RNA vaccine drives expansion and efficacy of...

A common hub for sleep and motor control in the...

Four glial cells regulate ER stress resistance...

A two-way molecular dialogue between embryo and...

Visualizing H2O molecules reacting at TiO2 active...

Entanglement-based single-shot detection of a...

Rational construction of a scalable...