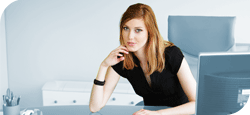 Čtěte co je nového.
PLAZOO není tradiční vyhledávač, PLAZOO Vám ukazuje co se právě děje na celém světě. Jsou to názory, posudky, události, informace o firmách či možná i o Vás.
| | |
| --- | --- |
| | Žhavá hledání |
Artcam

Mistrovství světa

Oteplování

Národní knihovna

Bydlení

Peníze

Apple iPhone

Airbus A 380

Radar
Hot news by Plazoo - Věda - English

Multi-agent approach for data mining-based...

MISO assisted multiple access by removing...

Deep features-based dialect and mood recognition...

Research on automatic annotation of pathological...

Inter-contact delay and location...

Influential factors of working adults'...

Mobile-based dynamic assessment and the...

Using social media in mobile MOOC for teacher...

The uSAP model: a ubiquitous observation protocol...

Acceptance and implications of smartphones for...

A taxonomy of mobile learning based on a...

Impact of social media advertising on millennials...

Modelling for system fluctuations advancing...

Innovativeness, environment and performance of...

Framework to identify a set of univariate time...

Implementing just-in-time-based supply chain for...

Entrepreneurial passion facing its...

Incorporating carbon emissions in queuing models...

Fine-grained emotion recognition: fusion of...

An enhanced anonymous authentication protocol for...

Popularity prediction caching based on logistic...

Nash bargaining and policy impact in emerging...

Do young consumers buy country made products?...

Operating systems with high performance and...

Adopting technology adoption model organisation...

Leadership in the digital age: its dimensions and...

SM4PM: a prescriptive framework for guiding...

The role of brand architecture and brand heritage...

Designing a cost accounting system at a...

Working capital management and profitability of...

Stories a world apart: storytelling...

The entrepreneurship power house of ambition and...

Disintermediation: the optimal distribution...

Does board structure index and ownership...

CSR governance framework of South Africa, pre,...

Corporate social responsibility, hydraulic...

Board characteristics, board leadership style,...

The Chinese approach to CSR development: an...

'The challenge is who rules the...