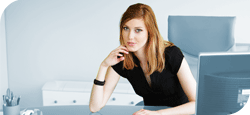 Čtěte co je nového.
PLAZOO není tradiční vyhledávač, PLAZOO Vám ukazuje co se právě děje na celém světě. Jsou to názory, posudky, události, informace o firmách či možná i o Vás.
| | |
| --- | --- |
| | Žhavá hledání |
Artcam

Mistrovství světa

Oteplování

Národní knihovna

Bydlení

Peníze

Apple iPhone

Airbus A 380

Radar
Hot news by Plazoo - Zdraví - English

Surgeries are being postponed because of a...

Snakes could be the source of the Wuhan...

A visual guide to the Wuhan coronavirus

Link between stress and hair turning prematurely...

The deadly new coronavirus has reached the US....

How healthy is your neighborhood for your child?...

CDC expected to announce first US case of Wuhan...

Men should be allowed to donate sperm after...

Seven sunscreen chemicals enter bloodstream after...

China is trying to stop the spread of a deadly...

Vaccine for new Chinese coronavirus in the works

Your waist size may be more important than weight...

Weed may not help cancer pain, study says

Weed may not ease sleep problems, especially for...

Coronavirus explained: What you need to know

Patients at risk for heart problems should be...

Today's 'Blue Monday'...

Lawmakers around the nation are proposing bills...

Did '13 Reasons Why' lead to a spike...

Fewer Childhood Cancer Survivors Getting Hit by...

Flu has killed 39 children this season, but virus...

CDC to screen at three US airports for signs of...

A teen's final days with the flu

Utah governor asks state's health...

170 people sickened at Yosemite National Park...

A second person has died from a new SARS-like...

Your Fitbit could help health officials predict...

US adults who binge drink are drinking even more,...

1 in 5 deaths globally are due to sepsis, study...

No one knew why some Amish children were dying...

This is your child's brain on books: Scans...

Nearly 20 Years Later, Cancer Rates Higher in...

Reading is fundamental -- to family happiness

AHA News: Researchers Listen to Rural Kentuckians...

It's OK to eat romaine lettuce again as...

Scientists develop superbug-resistant plastic wrap

The FDA is investigating 3 separate E. coli...

Medicine in motion: How Tai Chi heals body and...

'Magic mushrooms' could be used to...