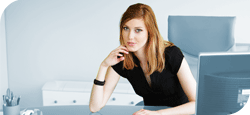 Čtěte co je nového.
PLAZOO není tradiční vyhledávač, PLAZOO Vám ukazuje co se právě děje na celém světě. Jsou to názory, posudky, události, informace o firmách či možná i o Vás.
| | |
| --- | --- |
| | Žhavá hledání |
Artcam

Mistrovství světa

Oteplování

Národní knihovna

Bydlení

Peníze

Apple iPhone

Airbus A 380

Radar
Hot news by Plazoo - Všechny kategorie - English

Characterizing the mod-$\ell$ local Langlands...

On distribution formulas for complex and...

On a supercongruence conjecture of Z.-W. Sun....

$3n+1$ problem: an heuristic lower bound for the...

On the the linear processes of a stationary time...

A summation involving the number of divisors...

P-adic L-functions in universal deformation...

What's Hidden in a Randomly Weighted Neural...

Noise Robust Generative Adversarial Networks....

RandLA-Net: Efficient Semantic Segmentation of...

MMTM: Multimodal Transfer Module for CNN Fusion....

Three-dimensional Generative Adversarial Nets for...

Towards Best Practice in Explaining Neural...

Momentum in Reinforcement Learning....

MERL: Multi-Head Reinforcement Learning....

Balanced One-shot Neural Architecture...

Generating Accurate Pseudo-labels in...

Soccer Team Vectors. (arXiv:1908.00698v2 (cs.LG)...

Trainability of ReLU networks and Data-dependent...

Benchmarking Robustness in Object Detection:...

Structured Variational Inference in Unstable...

Towards Optimal Off-Policy Evaluation for...

Sequential mastery of multiple visual tasks:...

Hyperbolic Image Embeddings. (arXiv:1904.02239v2...

Learning a Family of Optimal State-Feedback...

Significance Tests for Neural Networks....

A deep Convolutional Neural Network for topology...

Learning RUMs: Reducing Mixture to Single...

Few Sample Knowledge Distillation for Efficient...

Community Detection in Partially Observable...

Posterior sampling for reinforcement learning:...

Optical Non-Line-of-Sight Physics-based 3D Human...

Robotic Table Tennis with Model-Free...

COVID-ResNet: A Deep Learning Framework for...

On the Need of Removing Last Releases of Data...

Controlling Rayleigh-B\'enard convection...

UniformAugment: A Search-free Probabilistic Data...

How Useful is Self-Supervised Pretraining for...

Accelerography: Feasibility of Gesture Typing...