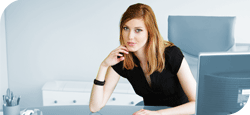 Read What Is Happening Now.
PLAZOO is not a conventional search engine, PLAZOO shows you what the whole world is thinking right now. It is all about reviews, opinions, events, companies, or maybe you.
| | |
| --- | --- |
| | Hot Searches |
Referendum

Brexit

Trump

Clinton

Transfer News

Copa America

Euro 2016

Real Estate

Opinion

Jobs
Hot news by Plazoo - Blogs - Romanian

Gus gives some Tips on Trailers

IKVM.NET 8.1 Release Candidate 0

Links for 2010-02-11 (del.icio.us)

Coyoty eats a rabbit.

Wild turkey makes mad rush-hour dash across...

(livejournal) r23547: LJSUP-14818: Disable...

(livejournal) r23548: LJSUP-14824: Stop sending...

(livejournal) r23550: LJSUP-14837: Need to...

(livejournal) r23559: LJSUP-14473: Admin...

(livejournal) r23563: LJSUP-14551: Server...

modify nmath sources of the R

Links for 2007-04-19 (del.icio.us)

Zac Retz: Lighting and Color Workshop ~ March 25,...

EXTENDED: Tiffanie Mang: Plein Air Painting ~...

Joe Cepeda: Illustrating Children's Books –...

Barbulescu vs. Romania - si totusi CEDO decide ca...

Noul proiect de lege privind securitatea...

Despre cum CCR nu impiedica nicio lupta...

Motivarea deciziei CCR privind interceptările SRI...
| | |
| --- | --- |
| | Company news |