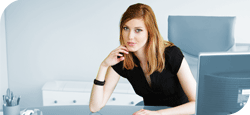 Read What Is Happening Now.
PLAZOO is not a conventional search engine, PLAZOO shows you what the whole world is thinking right now. It is all about reviews, opinions, events, companies, or maybe you.
| | |
| --- | --- |
| | Hot Searches |
Politics

Brexit

Trump

2020 Elections

Biden

China

corona virus

Health

Dow Jones

Jobs
Hot news by Plazoo

Trump stumping in Pennsylvania in presidential...

Biden staff tells '60 Minutes' he...

Melania Trump to travel to Pennsylvania in final...

Tiffany Trump hitting campaign trail in NC,...

Ancillary Revenue In 2020: Resorts Benefit the...

The Latest Developments and Trends in Hospitality...

Ticket #51633 (Docs: Add missing @global to...

Captain Tsubasa Smartphone AR Soccer Game...

Kumiko Suekane's Versailles of the Dead...

Bronx, NY Author Publishes Children's Book

Carlisle, PA Author Publishes Must Read Romance...

Black Americans flock to the polls for what many...

'60 Minutes' airs Trump interview cut short by...

Hillary Clinton 'sick to my stomach'...

Susan Collins, last vestige of New England GOP...

Senate Democrats speak all night on Senate floor...

Nomadic Matt's How-To Guide for Becoming a...

Global Study Reveals Destination Health...

Funimation App Will Be Available on PS5 at Launch

Debut Author Publishes Collection of Short Stories

The moral pantomime of the school-meals debate

2020 Porsche 718 Boxster T review: Back-to-basics...

Ubuntu 20.10 Based Flavors Now Available,...

How to influence people to join open source

Pre-election voting surpasses all 2016 early...

Fact check: Trump makes at least 16 false or...

Senate to confirm Trump's Supreme Court...

Joe Biden appears to confuse Trump with former...

How Software Resolves COVID-Related Personnel...

Tearing up the BCP rulebook: 3 ways to approach...

Aptech to Showcase its Hospitality-Specific...

"New Times Call for New Tools"

HVS Monday Musings: The Dichotomy between...

75 Years Of The United Nations: Cooperation And...

EHL Success Stories: Startup Edition - Madame Sum...

Airbnb's Update on Trust

Ticket #51632 (Site Health sees old values)...

Yoshitaka Ushiki's Dream Eater Merry Manga...

Alita: Battle Angel Film Returns to U.S. Theaters...