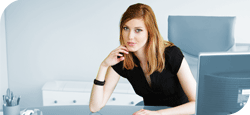 Read What Is Happening Now.
PLAZOO is not a conventional search engine, PLAZOO shows you what the whole world is thinking right now. It is all about reviews, opinions, events, companies, or maybe you.
| | |
| --- | --- |
| | Hot Searches |
Politics

Brexit

Trump

2020 Elections

Liverpool FC

China

corona virus

Health

Dow Jones

Jobs
Hot news by Plazoo

Ticket #49746 (Widening WordPress Limits and...

Ticket #49745 (Video player controls disappear...

Minnesota's COVID-19 hotspot isn't in the...

TrustYou Releases The Travel Health Index To...

Appeals court reinstates Texas abortion...

DOJ's FISA report contradicts claims by...

Trump says he's open to joining...

Trump administration sending troops to border as...

Federal prisons will confine inmates to cells for...

Major retailers have opened only 5 drive-thru...

Fine Gael and Fianna Fail to discuss policies

Video: Steeze Please

How To Make Linux System To Run Faster On Intel...

Running a quick NMAP scan to inventory my network

Overwatch League Tosses In The Towel, And Shifts...

What you need to do to get your government...

Kids under threat: Virus hitting juvenile...

Read the White House's extended coronavirus...

Democracy 2020 Digest: Biden charges Trump has...

Sen. Rick Scott sounds alarm over WHO's...

White House projects 100K to 240K coronavirus...

Pompeo: Americans abroad should try to get home...

US Army issuing volunteer call up of Individual...

Analysis: Coronavirus is just getting started....

Democrats float potential infrastructure package...

Void Terrarium Game Heads West in July

Evangelion Battlefields Smartphone Game Debuts on...

The Destruction of Assyrian Cultural Heritage in...

Covid-19 the worst global crisis since WWII - UN...

At a glance - Latest global developments

Linux Mint 20 Codenamed "Ulyana," Will Be Based...

If you've ever wished Visual Studio Code...

Changeset (47540): Bundled Themes: Bump version...

Ticket #47472 (In Multisite plugins are loaded if...

Coronavirus task force set to detail what data...

Essential workers say employers not following...

McConnell says Trump impeachment trial...

Trump administration proposes new elections for...

Surgeon general tells hospitals they can split...