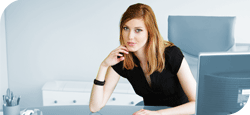 Read What Is Happening Now.
PLAZOO is not a conventional search engine, PLAZOO shows you what the whole world is thinking right now. It is all about reviews, opinions, events, companies, or maybe you.
| | |
| --- | --- |
| | Hot Searches |
Politics

Brexit

Trump

2020 Elections

Liverpool FC

China

corona virus

Health

Dow Jones

Jobs
Hot news by Plazoo

Confederate-related paraphernalia must be removed...

Trump stumbles in first efforts to control virus...

LibreOffice 6.4 Office Suite Gets First Point...

How to Install Microsoft Teams Linux on Ubuntu...

GJA condemns threat against parliamentary press...

Ghanaian students in China have received funds -...

I can't gag the media - Speaker

Minister advocates peaceful campaigns in Upper...

NMC boss wades into parliament, media controversy

Major Mahama trial: Video evidence to be shown in...

Government commended for adopting solar energy

National development does not rest on govt alone...

Ghana close to obtaining FLEGT license - FC

Counting machines help maintain integrity of...

EU delegation briefed on cocoa production

UNIPASS pilot begins in Takoradi today

'Is NDC the alternative?' - Charles...

Parliament approves $993m for Pwalugu Dam project

Internal Auditors need autonomy to end corruption...

NPP primaries: Kwadwo Baidoo vows to unseat Ken...

Oil and gas industry predicts fracking ban would...

Klobuchar defends Dems' quash of 20-week...

RepairSmith Acquires CarDash

US Navy orders self-quarantine for ships that...

Tom Steyer says Trump 'has already...

Watchdog reviewing claims Trump's Veterans...

Federal judge blocks administration from...

Install Nginx with Brotli on Ubuntu 18.04

Voter ID bill clears Minnesota Senate panel

Officials say Minnesota schools need to make...

Fox News Poll: Sanders knocks Biden out of first,...

Four Reasons Inequality Isn't What You...

College Climate Surveys Needed to Understand Free...

US Colleges Race To Cancel Study Abroad Programs

British politicians 'covered up child sex...

Sex robots replicate 'human...

Students Demand Censorship of...

Irish riders to be tested for virus as UAE Tour...

Rod Blagojevich is charging $100 for personalized...