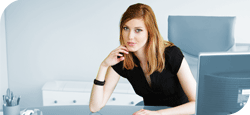 Read What Is Happening Now.
PLAZOO is not a conventional search engine, PLAZOO shows you what the whole world is thinking right now. It is all about reviews, opinions, events, companies, or maybe you.
| | |
| --- | --- |
| | Hot Searches |
Politics

Brexit

Trump

2020 Elections

Liverpool FC

China

corona virus

Health

Dow Jones

Jobs
Hot news by Plazoo

Ticket #49459 (Allow Ctrl+Y redo in post editor)...

Q4OS 4.0 "Gemini" Enters Development Based on...

At least 140 travelers denied entry to US over...

Bolton issues plea that his upcoming book...

HIDIVE Adds We Rent Tsukumogami Anime to Catalog

Autostart Tmux Session On Remote Linux System...

Dershowitz: 'Obama personally asked the FBI...

NSA leaker Reality Winner seeks clemency, turns...

Democracy Digest 2020: Bloomberg camp confirms...

Trump attends wedding of Stephen Miller, Katie...

Magi: The Adventure of Sinbad's Yoshifumi...

PSNI warns all Sinn Féin members of New IRA bomb...

Automating unit tests in test-driven development

Minnesota photographer captures hockey rinks, the...

Bloomberg says many 'black and Latino...

CALID begins 'Vigilant 4 Election...

CEBSAR Africa Lecture: Demand a system change now...

Media General's Solomon Mensah schools pupils on...

Minnesota photographer captures hockey rinks, the...

How to get MongoDB Server on Fedora

How to use Eye of Gnome Image Viewer in Debian 10

How to Install and Configure OpenLiteSpeed Server...

House Republicans want cities to crack down on...

Roger Stone associate defends Justice Department...

Here is how early voting works in the Nevada...

Trump aims West Coast swing to raise cash and...

Development Release: Elive 3.8.4 (Beta)

Trump campaign fires back after Obama claims...

AOC's competition: Meet the candidates running...

Baba Yara Sports Stadium closed down

Romancing SaGa Games Get 3rd Stage Play in...

Self-defence claim 'does not hold...

Iranian artist Matak wins Illustrators of the...

15 projects receive awards at the 33rd Khwarizmi...

Aroosi Exhibition in Los Angeles: 150 Years of...

Video: Inflatable Kayak Foot Brace: Installation...

Video: Rapid Transit Video

Bloomy beset

Pro-Warren group slams Klobuchar as 'completely...