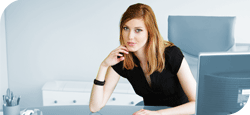 Read What Is Happening Now.
PLAZOO is not a conventional search engine, PLAZOO shows you what the whole world is thinking right now. It is all about reviews, opinions, events, companies, or maybe you.
| | |
| --- | --- |
| | Hot Searches |
Politics

Brexit

Trump

2020 Elections

Liverpool FC

China

corona virus

Health

Dow Jones

Jobs
Hot news by Plazoo

Stelter: Trump's speech won't make...

Trump signs Paycheck Protection Program extension

Analysis: Republican internal polling signals a...

White House hosts a party in the midst of a...

US officers fired for mocking man's death

Diver dies in Australia shark attack

Antonin Scalia, Jackie Robinson among those...

Ikea brings voice-activated smart shades to the...

More than 1,400 Georgia healthcare workers sign...

Analysis: How 'John Lewis: Good...

Analysis: There is no 'I' in...

Trump tries to drag America backward on a very...

Ball in UK's court if they want Brexit deal...

Distressed whale trapped in Wicklow harbour

Patients facing fees of up to €250 for Covid-19...

Covid-19 lockdowns imposed in Catalonia and...

Changeset (48293): Accessibility: Improve the...

Ticket #47117 (Media modals: Focus is invisible...

Oregon governor meets with state troopers caught...

200,000 jobs in tourism sector at risk due to...

Pubs reopen in England as Covid-19 restrictions...

Taoiseach 'disappointed' to learn of...

Ticket #50556 (Special characters in Theme Name...

Changeset (48292): Administration: Use HTTPS for...

Ticket #50557 (The file extension .heic is...

Funimation to Stream The World Ends With You Anime

Denis Pushilin: Donbass residents do not consider...

Japan orders 76,000 to evacuate due to heavy rain

Man arrested after separate shooting incidents in...

Trump blasts 'angry mobs' during...

Professor Layton and the Unwound Future Game Gets...

Death Come True Game Launches on Steam on July 17

Civil society groups sound alarm over COVID-19...

Pandemic threatens career prospects of young...

Ireland urged to speak up about draconian Hong...

Pub-goers adapt to 'new normal',...

Counting the economic cost of Covid-19

A little less liberty on this Independence Day

Covid-19: We must fight on and hope things improve