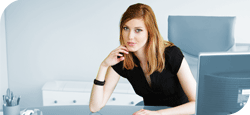 Read What Is Happening Now.
PLAZOO is not a conventional search engine, PLAZOO shows you what the whole world is thinking right now. It is all about reviews, opinions, events, companies, or maybe you.
| | |
| --- | --- |
| | Hot Searches |
Politics

Brexit

Trump

2020 Elections

Biden

China

corona virus

Health

Dow Jones

Jobs
Hot news by Plazoo

Social Native Buys Olapic

Vast majority of Senate campaign ads steer clear...

Flynn lawyer says she asked Trump not to pardon...

Justice Ruth Bader Ginsburg laid to rest

NYC elections board says nearly 100,000 Brooklyn...

Biden paid nearly $300,000 in federal income...

Biden releases 2019 tax returns before debate,...

Supreme Court's first week without Ginsburg...

Arizona mail-in ballot printers kick into high...

NYC's rising coronavirus infections prompt...

'Somebody clearly broke the law to leak' Trump's...

Three things to watch for in tonight's debate

At presidential debate, Trump needs to 'smoke Joe...

Cuomo presses NYC to clean up its act, hinting at...

The Quintessential Quintuplets Anime Season 2...

Sonos Lobs New Patent Lawsuit At Google

Ticket #51413 (ActivityPub native support:...

Ticket #51414 (Further improve the local...

HF Station Grounding and Microcontroller Projects...

What it means if Donald Trump loses the election

The Supreme Court, the election and coronavirus...

How to watch tonight's presidential debate

Biden and Trump prepare for a debate that could...

Feinstein spotted without mask at Dulles Airport...

McCabe, lawyers call for inspector general...

Pence urges Dems to meet with Barrett, says...

Ohio Republican pushes to end coronavirus-era...

First presidential debate: What to watch for at...

Eric Trump rips 'coordinated' tax report: NYT is...

Conservative law firm sues to block Wisconsin...

Violent crime spikes after police funding cuts...

Pelosi to Biden ahead of presidential debate:...

Development Release: Fedora 33 Beta

Hotel Alhambra Palace Checks in with Infor for...

Fisker Names ServiceNow CEO To Board

HONK Wins Insurance Company

Kharon Gets Investment From Barclays

Leonardo247 Takes $9.5M

Ticket #51412 (wordpress connect error) created