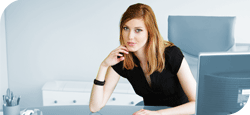 Read What Is Happening Now.
PLAZOO is not a conventional search engine, PLAZOO shows you what the whole world is thinking right now. It is all about reviews, opinions, events, companies, or maybe you.
| | |
| --- | --- |
| | Hot Searches |
Politics

Brexit

Trump

2020 Elections

Biden

China

corona virus

Health

Dow Jones

Jobs
Hot news by Plazoo

Changeset (49310): Block Editor: Fix...

Bloodstained: Ritual of the Night Game Gets...

My Hero One's Justice 2 Game Reveals Itsuka...

Grisaia: Phantom Trigger 05 Switch Game's...

My Hero Academia Ultra Impact Smartphone Game...

Labor market is recovering well according to Janco

UN Nuclear Treaty will enter into international...

EU state aid rules 'no excuse' for...

Carers UK warn of unpaid carers desperately...

WEFUNK Show 1050

How to Download a File From a Server to Your...

How To Install Docker And Pull Images From Docker...

Why Equality Of Outcome Can Never, Ever Work

Ticket #51631 (Refactor Layout of the Menu...

Demon Slayer Film Becomes Fastest Film in Japan...

Violet Evergarden Film Earns 1.5 Billion Yen

The early voting window is closing

White House admission on pandemic overshadows...

Twitter Nukes Alleged Hunter Biden Sex Tape

Vogue Editor Wintour Responds to Diversity...

George Washington U. tells 'Girls Who Code'...

Chelsea Handler Scolds 50 Cent For Going Off the...

What the Woke Terror shares with the French...

Seattle LGBTQ Commission Calls on Gay Mayor to...

This Week In Campus Insanity Vol. 16

Babylon Bee's CEO Pushes Back Against Big Tech...

Ticket #51628 (add arg "aria-label" to...

Changeset (49308): REST API: Prevent PHP warning...

Ticket #51630 (Partial term counts:...

Biden rips Hunter Biden email leak as...

DistroWatch Weekly, Issue 889

Trump Chief of Staff: We Can't Control...

Trump could remove Wray as FBI Director if...

Linux Weekly Roundup: Edge for Linux, Ubuntu...

Seeed offers PCB assembly discounts for RPi CM4...

GOP slowly gaining as early vote total surpasses...

Susan Collins says she is voting against Coney...

Trump shirks Covid-19 guidelines while greeting a...

Video: SUNDAY CREW MEETING with EDWIN WESTRA