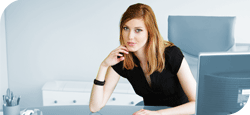 Read What Is Happening Now.
PLAZOO is not a conventional search engine, PLAZOO shows you what the whole world is thinking right now. It is all about reviews, opinions, events, companies, or maybe you.
| | |
| --- | --- |
| | Hot Searches |
Referendum

Brexit

Trump

Clinton

Transfer News

Copa America

Euro 2016

Real Estate

Opinion

Jobs
Hot news by Plazoo - Newspapers & Media - Swedish

Azerbaijans Defense Minister visits frontline

S. African Aid Worker Children Killed in...

Memory Leaks: Detection to Diagnostics

Dining Diary - Miyazaki: Hatagaya

Linda Lindorffs tårar i tv - för muskelbonden

Nu stäms Bill Cosby för sexuella övergrepp

Ken Ring: "Jag har adopterat två pojkar"

Dödsbesked skakar The Rolling Stones

Avicii mest spelade artisten på Spotify

Lady Gaga våldtogs av musikproducent

Susan Boyle trött på näthatet: "Är...

20 nya akter klara för Where's the music

Andrew Scott klar för roll i ny James Bond

U2 kommer till Sverige för två spelningar 2015

Montazami medlare i stora Hollywoodfajten

Klart: Det ska Lisa och Mollie sjunga i finalen

Nunstedt: Inte konstigt att U2 går försiktigt ut

"Gangnam Style" slog ut Youtubes system

Jared Leto gör samma roll som Heath Ledger
| | |
| --- | --- |
| | Company news |