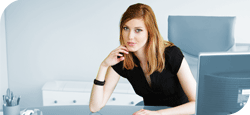 Read What Is Happening Now.
PLAZOO is not a conventional search engine, PLAZOO shows you what the whole world is thinking right now. It is all about reviews, opinions, events, companies, or maybe you.
| | |
| --- | --- |
| | Hot Searches |
Politics

Brexit

Trump

2020 Elections

Biden

China

corona virus

Health

Dow Jones

Jobs
Hot news by Plazoo - IT Blogs - Portuguese

Python: Jogo da Velha com IA (Inteligencia...

Shell Script: InstallTXZ - converte e instala...

Claws Mail - Erro na conexão com imap.google.com:...

(Bug target/97032) (8/9/10/11 Regression) ICE...

Extraindo Dados de Sites da Internet pelo Terminal

Digitar comandos no terminal em várias linhas

Shell Script: BTRFS - Gerenciamento de snapshot...

TinyCore Linux - Introdução e Instalação

openSUSE Tumbleweed Snapshots - A Melhor Forma de...

Formas de Obter as Dimensões do Emulador Terminal

Renomeando em massa sem precisar instalar...

(Bug objc++/97015) New: (11 regression) ICE in...

Instale pacotes pelo apt através de uma lista

Zabbix API com cURL e alguns exemplos de...

(Shell Script) - the digits appear wrong in the...

Bloqueio de usuários com o chroot

Adicionar corretor pt-br ao Falkon

Shell Script: OPL Manager para Linux em SHELL

BleachBit 4.0.0 no Slackware Current

Backup e Restore do MariaDB

Programadores realizadores vs sonhadores - quando...

Rodando Jenkins no Podman

Como copiar arquivos do Windows para o Linux

Servidor LAMP em Contêiner no Podman

Habilitar o HTTP/2 no Apache do Ubuntu 16.04/20.04

Como Funciona a Resolução de Dependências no...

Postfix reject outgoing mail originate from...

Como criar um pendrive bootável

Cursores do Mandriva no Slackware

Expandindo partição LVM no Linux

Python - capturar a saída do programa em um...

Instalar o Nagios 4 no Ubuntu ou Debian

Busca Reversa no Mongo Shell

Fortune em português no Slackware Current

Renomeando um usuário no Linux

Instalando LibreOffice 7 no Fedora 32

GoAccess - Analisador de log em tempo real do...

Turbinando o Openbox nativo do Debian 10 LXDE

Peppermint 10 em um PC da...