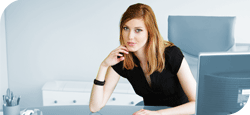 Read What Is Happening Now.
PLAZOO is not a conventional search engine, PLAZOO shows you what the whole world is thinking right now. It is all about reviews, opinions, events, companies, or maybe you.
| | |
| --- | --- |
| | Hot Searches |
Politics

Brexit

Trump

2020 Elections

Biden

China

corona virus

Health

Dow Jones

Jobs
Hot news by Plazoo - Blogs - Portuguese

Como identificar um viciado em Instagram

Cães são extrovertidos, gatos são introvertidos...

O SEO morreu

Nerdcast 323 – Marte, Curiosity E a Fronteira...

Chato ou introvertido?

Não existe precipitação em São Paulo

How to Be an Explorer of the World — mas também...

How copyright enforcement robots killed the Hugo...

Nestlé, Samsung e Adidas são as marcas preferidas...

Um pai palhaço e Clarinha descobrindo que livros...

73% dos brasileiros assistem à TV enquanto usam...

Quais os supermercados mais baratos e mais caros...

Por que as eleições americanas são mais legais...

Fábrica de sonhos e burgers

Estamos mudando o significado das cores?

Tudo que você precisa saber sobre o Brasil em um...

Papo do Unplanned sobre o SxSWi 2013

Iberê Camargo - O Fio de Ariadne na FIC, Porto...

Tudo vem do nosso pátio na FIC, Porto Alegre

Reabertura do MAM Rio com seis exposições em...

Abdoulaye Konaté estreia plataforma Videobrasil...

"What Should I Look for in a Hand...

Vídeo_MAC (digital) no MAC USP, São Paulo

COVID-19 Antibodies Did Not Decline within 4...

Latitude fecha parceria com Artsy para inserção...

Mateu Velasco na Movimento, Rio de Janeiro

Wisnik e Kaz conversam sobre Burle Marx na...

Alair Gomes e Robert Mapplethorpe na Fortes...

Carlos "Marilyn" Monroy apresenta...

Caminhos/Ways na Jaqueline Martins, São Paulo

O Real Resiste nas ruas, becos, avenidas e vielas...

Projeto Latitude apoia sete galerias brasileiras...

Como habitar o presente? Ato 2 na Simone...

Adelina Gomes e Carlos Pertuis na 11ª Bienal de...

Keyna Eleison e Pablo Lafuente assumem a Direção...

Exposição Triangular encerra primeiro ciclo de...

Leilão online para apoiar a Fundação Iberê

Programa Intervenções: Thiago Rocha Pitta no MAM,...

New Multi-factor Distancing Model with Chart:...