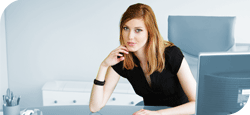 Read What Is Happening Now.
PLAZOO is not a conventional search engine, PLAZOO shows you what the whole world is thinking right now. It is all about reviews, opinions, events, companies, or maybe you.
| | |
| --- | --- |
| | Hot Searches |
Democrats

Brexit

Trump

Impeachment

Transfer News

China

Euro 2019

Health

Dow Jones

Jobs
Hot news by Plazoo - Local News - Dutch

Sint-Truiden: Strikte en permanente...

Maaseik: Aantal gebruikers ondergrondse parkings...

business: Tevreden klant Mecona

In Limburg: Hogeschool PXL en SYNTRA Limburg...

Lommel: The Empty Shop in Lommel geeft kledij een...

Hasselt: 62 jarige bromfietser overleden

Leopoldsburg: Nieuwe schepen

Tongeren: Klusjesdienst Het Kerwei stopt op 1...

Herk-de-Stad: 450 cannabisplanten aangetroffen in...

Lummen: Bewoners Het Meerlehof verhuizen naar...

Genk: Nieuwe bezoekerstoegang met meer groen aan...

Hasselt: PXL studenten Lichamelijke Opvoeding...

pelt: Nieuwe fietsenstalling Boseind

Genk: Ketnet en Radio 2 doorkruisen het land voor...

Houthalen-Helchteren: Verkeersactie in Bocholt,...

Sint-Truiden: Gazometerstraat feestelijk...

Zonhoven: Drie personen opgepakt in Zonhoven

Lanaken: Jumbo Rekem feestelijk geopend

In Limburg: VKW Limburg betreurt schorsing...

Genk: Acht nieuwe pop up shoppingconcepten

Genk: Ramkraak op juwelierszaak

Genk: Marcel Vanthilt getuigt in Genk over hoe je...

In Limburg: Het toerisme in Limburg blijft groeien

Genk: Controles op fietsverlichting en gordel

Sint-Truiden: Verenigingen kunnen tot eind 2020...

Genk: Bestuurder met geweld bestolen van...

Houthalen-Helchteren: Zes arrestaties bij grote...

In Limburg: Jurgen Bollen opent grootste...

Tongeren: Koop op de donderdagmarkt in Tongeren...

Genk: Vier verdachten gevat na inbraak

Sint-Truiden: Studeren in de Sint Maartenkerk

Maaseik: Kerstlichtjeswandeling op zaterdag 21...

Leopoldsburg: Woonproject Residentie Henriette

Media: Nederlandstalige muziek en urban in de lift

oudsbergen: Drukjacht in Duinengordel en Militair...

Genk: Dodelijk verkeersongeval

Tongeren: Gratis schatting van antiek op Tongerse...

Hasselt: Grootste Volvo showroom van het land...

Sport: Hannes Wolf nieuwe trainer KRC Genk