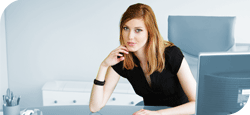 Read What Is Happening Now.
PLAZOO is not a conventional search engine, PLAZOO shows you what the whole world is thinking right now. It is all about reviews, opinions, events, companies, or maybe you.
| | |
| --- | --- |
| | Hot Searches |
Referendum

Brexit

Trump

Clinton

Transfer News

Copa America

Euro 2016

Real Estate

Opinion

Jobs
Hot news by Plazoo - Local News - Dutch

Riemst: Meer toeristen uit Duitsland

Sport: Achilles Bocholt wint Beker van België

showbizz: De Zwaarste Lijst: Master Of Puppets...

Hasselt: Gaslek in Hasselt

business: Uitbreiding Ontwrichte Zones is een feit

Dilsen-Stokkem: Kat springt op fornuis: Bewoners...

Maasmechelen: Studenten bezoeken...

Hasselt: Revolvers aan de basis van stokerij Fryns

Genk: Koperdiefstal op Ford site

Heusden-Zolder: Open VLD stapt uit de meerderheid

Moeder Jesse Klaver opgenomen: formatie uitgesteld

'Houd altijd wat geld achter de hand'

CBS: Hypotheekschulden in 2015 niet verder...

Docenten basisscholen dreigen met staking

Stiptheidsacties in Albert Heijn-distributiecentra

Flink aantal minder rechters gewraakt in 2016

Man met mes door politie in been geschoten

Klein brand in vrachtwagen A4

TBS voor 'hamer-moord' op huisgenoot
| | |
| --- | --- |
| | Company news |