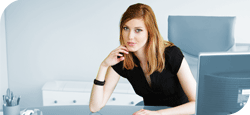 Read What Is Happening Now.
PLAZOO is not a conventional search engine, PLAZOO shows you what the whole world is thinking right now. It is all about reviews, opinions, events, companies, or maybe you.
| | |
| --- | --- |
| | Hot Searches |
Referendum

Brexit

Trump

Clinton

Transfer News

Copa America

Euro 2016

Real Estate

Opinion

Jobs
Hot news by Plazoo - all categories - Dutch

New semester, new efforts to fight student hunger

Sport: Nicola Philippaerts geselecteerd voor...

Hasselt: Nieuwe verbindingsweg tussen...

Bilzen: Twee bestuurders onder invloed

showbizz: Niels Destadsbader wint Radio 2 Zomerhit

Hasselt: Stad Hasselt test nieuwe vuilbakken

Bocholt: Kalf in beslag genomen

Lummen: Aanleg toeristisch fietspad...

Houthalen-Helchteren: Bestuurder ontvlucht twee...

Houthalen-Helchteren: Afbraakwerken oud...

Crystal Dynamics Expands its' Developer...

Siemens Unify OpenStage 40HFA HFA 40 LAVA Garantie

Siemens Optiset E standard kleur zwart garantie

Siemens Optiset E Advance Plus met garantie

Siemens Optiset E keymodule key add on module

Siemens Optiset E Memory black met garantie

Aastra Mitel 6725IP 6725 IP Lync ZGAN garantie

Siemens Optipoint BLF 90BLF keymodule met garantie

Nortel Avaya 1100 serie EXP Key add on module