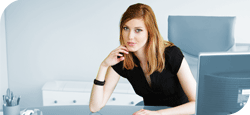 Read What Is Happening Now.
PLAZOO is not a conventional search engine, PLAZOO shows you what the whole world is thinking right now. It is all about reviews, opinions, events, companies, or maybe you.
| | |
| --- | --- |
| | Hot Searches |
Politics

Brexit

Trump

2020 Elections

Liverpool FC

China

corona virus

Health

Dow Jones

Jobs
Hot news by Plazoo - Blogs - French

Les mondes de H.R. Giger: entre littératures et...

Prix delaFondation pour laMémoire de...

Revue du Crelis , n° 10. Premier Semestre 2020

L'(inter)subjectivité et ses marques ( Annales...

Gemini, L'Ambiguïté du «shôjo»

Dossier "Neuvième Art 2.0" : Lewis...

Ouvrage collectif, Figurations littéraires et...

Journée d'études : "Hommes de...

Dans la tete de Sherlock Holmes -1

Archéologies des transidentités: mondes médiévaux...

D. Rabaté, P. Zaoui, Lire Olivier Cadiot

P. Bermon, I. Moulin (dir.), Commenter au Moyen...

B. Brun, Jean Dubuffet et la besogne de...

Les manifestes littéraires et artistiques...

"La précarité dans l'enseignement et la...

(Download) TransNTFS - Managed implementation of...

(Download) TransNTFS - Managed implementation of...

"Wiley and FinELib Sign Transitional...

"Tout est-il permis contre Edouard...

Représenter la réticence (Pitesti, Roumanie)

Philosophie, art (théorie de l'art) et...

Ursula K. Le Guin, Danser au bord du monde. Mots,...

I. Durand, E.Pinon (dir.), Écritures de la...

Nord' , n°74, déc.2019 : "Jules Verne,...

Ouvrage collectif, Le discours scientifique comme...

Effet de réel, effet du réel : la littérature...

B. Vian et l'Oulipo, On n'y échappe...

"Geospatial Data Management Research:...

Bourse doctorale de l'Association des...

Journées doctorales du Réseau de recherche sur le...

Ouvrage collectif, Les représentations...

Poste de Post-doctorant : recherches dans le...

A. G. Freijomil, Arts de braconner Une histoire...

Nouvelles diffusions et nouveaux enjeux de la...

Devises héroïques et galantes pour la Cour du...

Collection "Clinamen" au sein des...

"Profession: universitaire". Entretien...

René d'Anjou, Le cuer d'amour espris...

Ph. Desan, A. Régent-Susini (dir.), Éditer les...