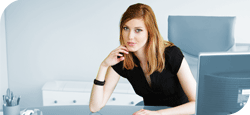 Read What Is Happening Now.
PLAZOO is not a conventional search engine, PLAZOO shows you what the whole world is thinking right now. It is all about reviews, opinions, events, companies, or maybe you.
| | |
| --- | --- |
| | Hot Searches |
Democrats

Brexit

Trump

Impeachment

Transfer News

China

Euro 2019

Health

Dow Jones

Jobs
Hot news by Plazoo - IT Blogs - Spanish

LXer: How to Enable/Disable Ping using iptables...

Ativando SSH no Raspberrypi no Sistema...

LXer: What is Cloud Native?

Soluções para Acesso Remoto Seguro com SSH

Lo que el ojo no ve

15 de octubre, 2018

Por mí y por todos mis compañeros

La Comunidad y el GDG

Docker all the things

Bucles asíncronos en javascript

15 de octubre, 2019

Mi DevFestGal

how to install httpd 2.2.15 in centos 7.7

(Bug c++/92572) Vague linkage does not work...

¡Estás invitado a nuestro Open House! Acompáñanos...

Evento de Lanzamiento Honda BR-V 2020 Reúne todo...

SUSE Linux Enterprise Server dla serwerów KunLun...

Lead QA/SDET

Unpaid Legal Intern (Philadelphia PA)

Grow Social Media Presence Online: Instagram,...

Apache OpenOffice busca voluntário de Marketing

Evento Nacional de PostgreSQL - Seja um...

Mechanic on newer automobiles

Like new 14inch i5 HDMI Dell Latitude E 6420...

Wispeo App Simplifies HD Video and Photo File...

Dado que los modelos de suscripción continúan en...

M3AAWG emite nuevos informes explicando seguridad...