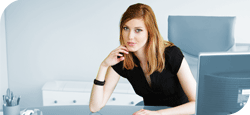 Read What Is Happening Now.
PLAZOO is not a conventional search engine, PLAZOO shows you what the whole world is thinking right now. It is all about reviews, opinions, events, companies, or maybe you.
| | |
| --- | --- |
| | Hot Searches |
Referendum

Brexit

Trump

Clinton

Transfer News

Copa America

Euro 2016

Real Estate

Opinion

Jobs
Hot news by Plazoo - Headlines - English

Former sheriff's recruit pleads to...

Landscape company owner denies cheating foreign...

Prosecutor wants more information in fatal police...

Tennessee Senate committee passes abortion bill

The Latest: Tennessee Senate OKs Haslam's...

Army crew chief killed in crash lived dream on...

Republic Services asks court to keep protesters...

Trump targets visa program he says hurts American...

Facebook wants to augment your reality

With legislation pending, Davis motors Route 66...

Los Angeles County approves government-run utility

The Latest: Pence, on US carrier, pledges to...

Canada: Trump is wrong when he says dairy...

The Latest: Prosecutors toss thousands of tainted...

Viewership of 'O'Reilly Factor'...

EPA seeks to derail cleanup of coal power plant...

Asian stocks slip on UK surprise election, weak...

Thumbs-up for electronic sports at the 2022 Asian...

Argentine lemon ban Trump protectionism or...
| | |
| --- | --- |
| | Company news |