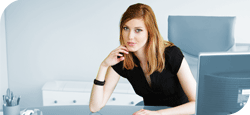 Read What Is Happening Now.
PLAZOO is not a conventional search engine, PLAZOO shows you what the whole world is thinking right now. It is all about reviews, opinions, events, companies, or maybe you.
| | |
| --- | --- |
| | Hot Searches |
Democrats

Brexit

Trump

Impeachment

Transfer News

China

Euro 2019

Real Estate

Opinion

Jobs
Hot news by Plazoo - IT Blogs - English

Cigna Uses AI To Check If Patients Are Taking...

Australia's Bushfires Have Emitted 250m...

Mozilla To Force All Add-on Devs To Use 2FA To...

(IT) C# Developer

(IT) eTrading GUI Developer (.Net)

(IT) FX Java Developer

slackbuilds getting Permission denied when...

mbert

(Bug c++/92357) ICE in IPA pass fnsummary in...

(Bug middle-end/92930) New: GCC incorrectly...

(IT) C# Snr Engineer | Shipping Commodity...

(IT) Software Engineer - Insurance - Full Stack

(IT) Data Migration Engineer - London

(IT) Applications Architect (Legal/Law) - London...

Unable create a samba share on Fedora 31 using...

nginx symfony(4.3.2) location deny

(Bug fortran/92920) (OpenMP) Implicit mapping of...

(Bug sanitizer/92928) When address and UB...

(Bug fortran/86416) (OMPVV SOLLVE) Defaultmap...

(Bug middle-end/92929) OpenACC/OpenMP...

(Bug c++/88335) Implement P1073R3, C++20...

AWK Command in Linux

(Bug target/92606) (avr) invalid merge of symbols...

(Bug c++/92919) invalid memory access in...

(Bug other/92606) (8/9/10 Regression)(avr)...

(Bug tree-optimization/92924) (10 regression)...

(Bug fortran/92929) New: Fortran OpenACC/OpenMP...

(Bug libfortran/90374) Fortran 2018: Support...

(Bug preprocessor/92919) invalid memory access in...

Re: How can I change Thumbnail Photo of my post?

New Zealand Orders 1,300 Square Feet of Skin From...

Mounting and formatting software

(Bug inline-asm/92921) Feature request: Automatic...

(Bug c++/66139) destructor not called for members...

(Bug target/92908) (10 Regression) wrong code...

(IT) Software Development Manager

(IT) JUNIOR FULL STACK C# DEVELOPER

(IT) Unity Frontend Engineer

schroot and GUI