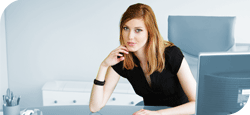 Read What Is Happening Now.
PLAZOO is not a conventional search engine, PLAZOO shows you what the whole world is thinking right now. It is all about reviews, opinions, events, companies, or maybe you.
| | |
| --- | --- |
| | Hot Searches |
Referendum

Brexit

Trump

Clinton

Transfer News

Copa America

Euro 2016

Real Estate

Opinion

Jobs
Hot news by Plazoo - IT Blogs - English

FBI Seizes Los Angeles Schools' iPad...

MasterCard Rails Against Bitcoin's...

UK Authorities Launching Massive Child Abuse...

Is Chernobyl Still Dangerous? Was 60 Minutes...

Practical Magnetic Levitating Transmission Gear...

The Moment of Truth For BICEP2

Valve Rolls Out Game Broadcasting Service For...

UK Announces 'Google Tax'

IoT Is the Third Big Technology...

Mathematical Trick Helps Smash Record For the...

The PlayStation Turns 20

Openwashing: Users and Adopters Beware

Android Policy For Nexus and Google Play Devices...

Which Programming Language Pays the Best?...

Interviews: Malcolm Gladwell Answers Your...

Samsung's Open Source Group Is Growing,...

Twitter Should Use Random Sample Voting For Abuse...

Pizza Hut Tests New "Subconscious Menu"...

Comcast Forgets To Delete Revealing Note From...
| | |
| --- | --- |
| | Company news |