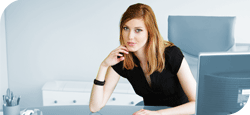 Read What Is Happening Now.
PLAZOO is not a conventional search engine, PLAZOO shows you what the whole world is thinking right now. It is all about reviews, opinions, events, companies, or maybe you.
| | |
| --- | --- |
| | Hot Searches |
Referendum

Brexit

Trump

Clinton

Transfer News

Copa America

Euro 2016

Real Estate

Opinion

Jobs
Hot news by Plazoo - Sports - English

Next coaching hire will be crucial at Michigan...

Spieth aiming to tick final box off 2014 to-do...

Florida State quarterback rape case hearing ends

Chelsea's Didier Drogba...

Gerrard Anfield exit 'unimaginable'

Thursday's gossip column

More women detail sex abuse claims against Bill...

AP Source: Peterson doesn't testify at...

Bengals work to fix right tackle problem (Yahoo...

Bills running back C.J. Spiller resumes...

Steelers' Bell seeks 1st-offender program...

Thomas edges closer to returning to lineup (Yahoo...

Bills reach deal to terminate Toronto series...

Browns stay with Hoyer at quarterback over...

Carroll aware how potent Kelly's teams can...

Third and forever: Redskins stymied at 2 for 48...

Longtime MLB umpire Dale Scott comes out as gay...

Probation for deliveryman in MLB drug case (Yahoo...

Pirates sign pitcher Richard to minor league deal...
| | |
| --- | --- |
| | Company news |