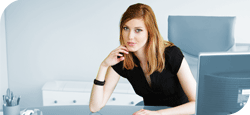 Read What Is Happening Now.
PLAZOO is not a conventional search engine, PLAZOO shows you what the whole world is thinking right now. It is all about reviews, opinions, events, companies, or maybe you.
| | |
| --- | --- |
| | Hot Searches |
Referendum

Brexit

Trump

Clinton

Transfer News

Copa America

Euro 2016

Real Estate

Opinion

Jobs
Hot news by Plazoo - Sports - English

Chelsea 'more than capable' of...

Report: Despite interest from Jerry West, Lakers...

Dana White Angling for Jon Jones and Daniel...

Kentucky has rings for Louisville win... and bowl...

Aaron Hernandez was seedy underbelly of Urban...

Kiffin isn't big on...

Report: Kevin Durant unlikely to play in...

Murray, Nadal in tough opening Monte Carlo wins

British F4 racer Billy Monger's legs amputated...

Infamous Ex-Patriot Aaron Hernandez dead at 27

Marcus Smart gave somebody the finger late in...

White Sox continue to resist instinct to rush...

After six years, Kings almost free from shackles...

Flyers fan disguises himself as Penguins fan,...

Paul George: Lance Stephenson has 'got to...

Jack Eichel slams report of rift with Dan Bylsma

Vettel victories could force a Mercedes rethink

John Tortorella hopes Blue Jackets listen to...

Corey Perry gets lucky bounce, Ducks go up 3-0...
| | |
| --- | --- |
| | Company news |