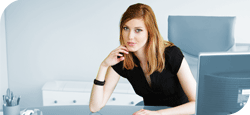 Read What Is Happening Now.
PLAZOO is not a conventional search engine, PLAZOO shows you what the whole world is thinking right now. It is all about reviews, opinions, events, companies, or maybe you.
| | |
| --- | --- |
| | Hot Searches |
Referendum

Brexit

Trump

Clinton

Transfer News

Copa America

Euro 2016

Real Estate

Opinion

Jobs
Hot news by Plazoo - Blogs - English

Silverlight Training

Don't Mix Lambda Expressions and Using...

NServiceBus = Fail?

Publish / Subscribe with WCF

All Clouds Are Not Made Equal

Agile Development: Warning Signs

HealthVault Uses XML Storage

ESB Series Part 4

Configuring WCF Performance

Articulate '09 Product Launch

ESB Series: Part 5

Back in Action

Building a Simple Web Server With WCF

Angle Brackets Are Dead. Long Live XML.

Building Custom HTTP Help Pages with WCF

My Wix Journey - Day 16 @ 9:26pm EDT

My Wix Journey - Day 21 @ 6:39pm EDT

My Wix Journey - Day 29 @ 12:42pm EDT

Pet Peeve # 49,253
| | |
| --- | --- |
| | Company news |