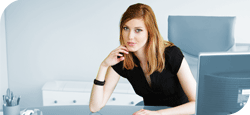 Read What Is Happening Now.
PLAZOO is not a conventional search engine, PLAZOO shows you what the whole world is thinking right now. It is all about reviews, opinions, events, companies, or maybe you.
| | |
| --- | --- |
| | Hot Searches |
Democrats

Brexit

Trump

Impeachment

Transfer News

China

Euro 2019

Health

Dow Jones

Jobs
Hot news by Plazoo - Blogs - English

You don't have to invent it, you just have to...

An orthopedic surgeon analyzes presidents'...

Lib Dem peers win vote to protect child refugees

Real estate fundraising plunges to lowest level...

The search for housing in San Francisco continues...

Would you live in a house made from living...

Improve student writing with originality reports...

What's new on the Chromebook App Hub

Unleash student creativity with Chromebooks

Improving 40 million Chromebooks for education

Parliament Accidentally Wipes Active Casework

Tory Voters Want to Prioritise Cutting Energy...

Here's How Good Liars Get Away With It

Canon RF 24-240mm f/4-6.3 IS USM Review

Petition for Redress of Grievances

A physician's 6-step money challenge for the New...

Book Review: Cambridge Handbook of Intellectual...

Tory MPs Vow to Attend Durham Miners' Gala

Number 10 Press Briefing Descends Into Chaos

++ Jess Phillips Drops Out ++

The NYT expresses a belief that there's a...

"'Nobody likes him, nobody wants to...

A New Word of the Year

Got Gas?

New drop of the Reactive Extensions for .NET (Rx)...

Some introductory Rx samples

Whopping 3.9 million more homes needed to meet...

Discovery of new T-cell raises prospect of...

Iterate your way to success with A/B testing

Rent prices still spiking in Phoenix: CoreLogic

New browser on the block: Flow

Nice graphic design of a NYT headline, and they...

Study uses physics to explain democratic elections

Insecticides becoming more toxic to honey bees

Chemistry finding could make solar energy more...

Ozone-Depleting Substances Caused Half of Late...

Physics shows that imperfections make perfect

New neutron detector can fit in your pocket

Setting fires to avoid fires: Study outlines...