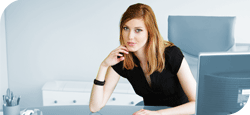 Read What Is Happening Now.
PLAZOO is not a conventional search engine, PLAZOO shows you what the whole world is thinking right now. It is all about reviews, opinions, events, companies, or maybe you.
| | |
| --- | --- |
| | Hot Searches |
Democrats

Brexit

Trump

Impeachment

Transfer News

China

Euro 2019

Health

Dow Jones

Jobs
Hot news by Plazoo - Games - English

Halsey. Manic (LP)

The World Tree Burns Season 2 ep 11 (5e D&D...

January 21, 2020: Munchkin Musings: January 2020

Steve Lukather. Lukather (CD)

Steve Perry. Street Talk (CD)

Q5. New World Order (CD)

Status Quo. Backbone (CD)

The Traveling Wilburys. Traveling Wilburys, Vol....

W.A.S.P. The Crimson Idol (CD)

Steven Wilson. 4,5 (CD)

Catching Up with Paige and Ginny (Round Table 169)

January 20, 2020: On Kickstarter Today: Dungeon...

Foreigner. Double Vision: Then and Now (DVD + CD)

Freedom Call. Master Of Light (CD)

Gloria Gaynor. Gloria Gaynor's Park Avenue...

Ian Gillan And The Javelins. Raving With Ian...

Weather Report. Tale Spinnin' (LP)

Within Temptation. Mother Earth (2 LP)

Bad English. Bad English (CD)

Black Stone Cherry. Kentucky (DVD + CD)

Tommy Bolin. Private Eyes (CD)

Nick Cave and Warren Ellis. Loin Des Hommes (CD)

Deacon Blue. Believers (CD)

January 19, 2020: Crowdfunding Focus: Return To...

Moloko. Do You Like My Tight Sweater' (2 LP)

Nightwish. Decades (Live In Buenos Aires) (3 LP)

Dusty Springfield. Ooooooweeee!!! (LP)

Lisa Stansfield. Affection (2 LP)

Peter Tosh. Mama Africa (LP)

Peter Tosh. No Nuclear War (LP)

January 18, 2020: Illuminated Site of the Week:...

The Best Informatiom About Making Monery Online

January 17, 2020: GURPS Players, Don't Miss...

Bruckner: Requiem. RIAS Kammerchor (CD)

Isang Yun: Chamber Music (CD)

Arnold Cooke: Piano Trio, Quartet And Quintet (CD)

Gebel: Double String Quintet / Schuberth: String...

Isang Yun: Piece Concertante; Streichquartett V;...

Amorphis. Eclipse (LP)