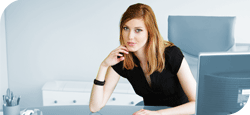 Read What Is Happening Now.
PLAZOO is not a conventional search engine, PLAZOO shows you what the whole world is thinking right now. It is all about reviews, opinions, events, companies, or maybe you.
| | |
| --- | --- |
| | Hot Searches |
Referendum

Brexit

Trump

Clinton

Transfer News

Copa America

Euro 2016

Real Estate

Opinion

Jobs
Hot news by Plazoo - Forums - English

Best Design Required

Best way to delete record from parent table ?

Why Repository Pattern over Entity framework?

Repository to Query Objects

TEXT TO SPEECH AND DIALING FROM VISUAL STUDIO 2012

ways to Pattern choose

High traffic inboud-outbound architecture

Multiplayer card game design using .NET and C#

Need Input | View Logic | If else conditon

Test Driven Design in MVC

Customer portal Architecture

Database Server and Web Server: Which should get...

Which is the best approach for building...

ASP.NET Design Patterns

Creating Validation for business rules

Difference between OWIN spec and ASP.NET vNext!

Need an approach to do the validation of huge...

MVC Vs Web API Angular JS

Implementation of 3-tier architecture using MVC 5...
| | |
| --- | --- |
| | Company news |