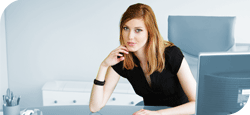 Read What Is Happening Now.
PLAZOO is not a conventional search engine, PLAZOO shows you what the whole world is thinking right now. It is all about reviews, opinions, events, companies, or maybe you.
| | |
| --- | --- |
| | Hot Searches |
Democrats

Brexit

Trump

Impeachment

Transfer News

China

Euro 2019

Health

Dow Jones

Jobs
Hot news by Plazoo - Science - English

A participatory ergonomics approach to prevention...

Exploring the concept of passenger well-being in...

Guidelines for a mobile tool to address human...

Boredom makes me 'nervous': fidgeting...

A multi-controller placement strategy in software...

Microblaze-based parallel implementations of...

Comparative study of Topk based on Fagin's...

Vehicular-cloud simulation framework for...

Fault tolerance in grid computing by resource...

A novel hybrid broadcasting protocol based on...

Industrial internet of things over IEEE 802.15.4...

A new model for communities' detection in...

Efficient user authentication, server allocation...

Virtual network functions placement system for 5G...

Analysing thalamus and its sub nuclei in MRI...

A proposal of integrated worker-monitoring system...

A should costing approach for manufacturing...

Glencoe – a tool and a methodology to manage...

Developing agile platform assets – exploring ways...

Knowledge management support in the engineering...

A multipath methodology to promote ergonomics,...

Exploring VR experiences of tourists'...

Towards user acceptance of autonomous vehicles: a...

User experience design for mixed reality: a case...

Virtual reality as an urban tourism destination...

Designing enhanced augmented reality tourism...

Augmenting reality: fusing consumers'...

Wearable XR-technology: literature review,...

Technology-based marketing strategies through the...

Proximity marketing in banking: lessons from...

Experimental investigations and optimisation of...

Nonlinear data envelopment analysis models for...

Using multicriteria decision analysis to evaluate...

Supporting decisions for the application of...

Strategic decision support systems for short...

Traffic flow forecasting for city logistics: a...

A survey on database intrusion detection:...

Performance analysis of SEP, I-SEP, PSO and...

Optimal self-tuning decoupled sliding mode...