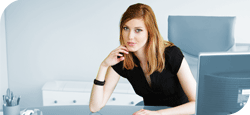 Read What Is Happening Now.
PLAZOO is not a conventional search engine, PLAZOO shows you what the whole world is thinking right now. It is all about reviews, opinions, events, companies, or maybe you.
| | |
| --- | --- |
| | Hot Searches |
Referendum

Brexit

Trump

Clinton

Transfer News

Copa America

Euro 2016

Real Estate

Opinion

Jobs
Hot news by Plazoo - Science - English

(Systems Biology) Deciphering information flow in...

(DNA Repair) Staggered incisions unhook DNA...

(Fungal Biogeography) Assessing fungal diversity...

(Cell Signaling) Stimulatory signals add up for T...

(Tetanus Toxin Entry) A potential peptide to...

(Genome Engineering) CRISPR-cas: A revolution in...

(Paleomagnetism) Magnetic moments in planetary...

(Mineralogy) A mineral name for mantle perovskite

(Cancer Immunology) Retaining a barrier to cancer...

(Mitochondria) Cross talk between mitochondria...

(Repellent Surfaces) Undercutting the surface...

(Paleogenomics) Secrets of human ancestor...

(Skin Disease) Personalized cell therapy for skin...

(Cognitive Psychology) Forgetting history one...

(Chemical Oceanography) Polluting the way to more...

(Materials Science) Graphene: A miniature...

(Black Hole Physics) Timing tells the structure...

(Plant Science) Biosynthetic pathway holds roots...

(Microfluidics) Sorting cells by subpopulations
| | |
| --- | --- |
| | Company news |