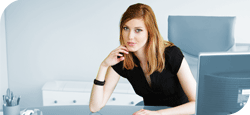 Read What Is Happening Now.
PLAZOO is not a conventional search engine, PLAZOO shows you what the whole world is thinking right now. It is all about reviews, opinions, events, companies, or maybe you.
| | |
| --- | --- |
| | Hot Searches |
Wikileaks

Environmental Issues

Barack Obama

Business

Technology

Science

Health

Real Estate

Opinion

Jobs
Hot news by Plazoo - Music - Danish

Democracy Now! 2013-04-25 Thursday

The Dangerous and Seductive Beauty of Descanso...

Bandana Blues Show#369 Happy New Year

Bandana Blues Show#380 Mosely New Stuff

Bandana Blues Show#393 Requiem for a Laptop with...

Bandana Blues show#433 Spinner Gets Old!!

Bandana Blues show#446a Spinner?maybe...

Bandana Blues show#453 Curtis Salgado & Vinyl...

Bandana Blues show#454 LIVE Vinyl stuff from...

591 - Nady Passes His Physical, Hendry...

618 - Cubs Sweep Away the Brewers at Miller Park,...

The Pipeline Podcast #167 - 30 April 2008
| | |
| --- | --- |
| | Company news |