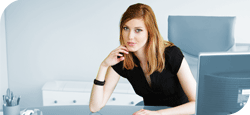 Czytaj co się dzieje w sieci.
PLAZOO nie jest zwykłą wyszukiwarką, PLAZOO pokazuje co świat myśli w tej chwili. Czytaj wiadomości, oponie, oceny, wydarzenia, firmy etc.
| | |
| --- | --- |
| | Aktualne tematy |
Warszawa

wakacje

koalicja

praca

Liga Polska

Lepper

Kraków

centrum handlowe
Hot news by Plazoo - Gazety & Media - Danish

Nigerien grabbed for Ghana card registration

Maxwell Konadu swerves media after defeat to...

Israeli strike kill two in Syria after Palestine...

Marianne Williamson endorses Bernie Sanders for...

After a year you still don't have a running...

Device Helps Kids With Single-Sided Deafness

Sedentary Job? Try Pedaling at Your Desk

Korlym Approved for Cushing's Syndrome

New Blood Thinner Beats Older Drug for Vein...

New Guidelines Issued for Genetic Screening in...

Parents Split on Later School Start Time for Teens

Dentists Offer Tips to Keep Young Children...

Achilles Tendon Can Handle Downhill Running: Study

Sun's Damage Lingers Long After Dark

Loneliness Often Plagues Black Women at Risk for...

10 Daily Servings of Fruits, Veggies a Recipe for...

Dentists at the Front Line in Diabetes Epidemic

Heavy Drinkers Put Themselves at Risk for Dementia

Health Tip: Help Prevent Underage Drinking

Ashantigold forward Shafiu Mumuni close to...

Let's elevate certain State Ceremonies...

Who's Caring for Family Caregivers? 1 in 5...

Bloomberg campaign blames Sanders' rhetoric...

Akufo-Addo leaves for Europe; returns 2 days...

Akufo-Addo leaves for Scotland, Norway,...

Proso Kofikrom installs Mahama Development Chief

NPP ticket set: Akufo-Addo picks Bawumia as...

Changeset (47330): I18N: Replace...

After evening rallying base in Phoenix, Trump...

LIVESTREAMING: President Akufo-Addo presents last...

Klobuchar hits back at 'perfect' Pete...

Margaret Shōjo Manga Magazine, Hulu Service...

Akufo-Addo must apologise for smearing Mahama...

KP Boateng keen to remain at Besiktas after...

Edwin Gyasi happy to be back at CSKA Sofia

Joseph Aidoo apologizes to Real Madrid boss...

Live-Action Keep Your Hands Off Eizouken! Film...

Video: Michal Smolen - Produced for NOC in 2013

Video: NOC Outfitter Store History - Produced for...