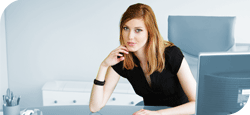 Read What Is Happening Now.
PLAZOO is not a conventional search engine, PLAZOO shows you what the whole world is thinking right now. It is all about reviews, opinions, events, companies, or maybe you.
| | |
| --- | --- |
| | Hot Searches |
Politics

Brexit

Trump

2020 Elections

Liverpool FC

China

corona virus

Health

Dow Jones

Jobs
Hot news by Plazoo - Games - German

Doran / Studer / Burri / Magnenat. Musik Fur Zwei...

Jan Garbarek Group. Dresden (In Concert) (2 CD)

Paul Hindemith, Kim Kashkashian, Robert Levin....

Sisters Of Mercy. Original Album Series (First...

Gary Barlow. Since You Saw Him Last (DVD)

Max Raabe & Palast Orchester. MTV Unplugged...

Mylene Farmer. Live à Bercy (3 LP)

U.D.O. Mastercutor (CD)

The Pineapple Thief. Magnolia (CD)

Daniel Barenboim. Tannhauser (3 CD)

Grace Vanderwaal. Just The Beginning (CD)

Gundula Janowitz, Werner Hollweg, Walter Berry....

Richard Galliano. Tribute To Michel Legrand (CD)

Anne-Sophie Mutter, The Recording Arts Orchestra...

Max Raabe, Palast Orchester. MTV Unplugged (2 CD)

Various Artists. Christmas With The Stars and The...

Pretenders. UK Singles 1979-1981 (Limited Edition...

Juggernaut. Baptism Under Fire (CD)

Juggernaut. Trouble Within (CD)

Daniil Trifonov, The Philadelphia Orchestra,...

Les Cris de Paris. Passions (CD)

Mozart. Opera Arias (Daniel Behle, L'Orfeo...

The Demon Lord Himself (Round Table 161)

Owning a Game Store (Round Table 164)

The Descent (Round Table 168)

Integrating Character Backgrounds into Your Game...

World of Tanks: Neuer Spiel-Modus dank Bongfish

upjers: Oster-Event: upjers zwischen Eiern, Küken...

Hero Zero: Start des Oster-Specials beim...

Star Conflict: Content-Update mit neuem Schiff,...

Gamigo Games: Opulente Ostern in den Spielen von...

World of Warships: Kampf der Elemente gestartet

Nonstop Chuck Norris: Start der ChuckChallenge...

Twin Saga: Commercial Launch - Mit Content-Update...

War Thunder: Die Chroniken des 2. Weltkriegs

DCP: Endspurt zum Deutschen Computerspielpreis...

Orcs Must Die! Unchained: Launch Trailer zur...

Nonstop Chuck Norris (Sonstiges/Action)

Gamer to Gamer - Craig Campbell